Vol. 3 No. 2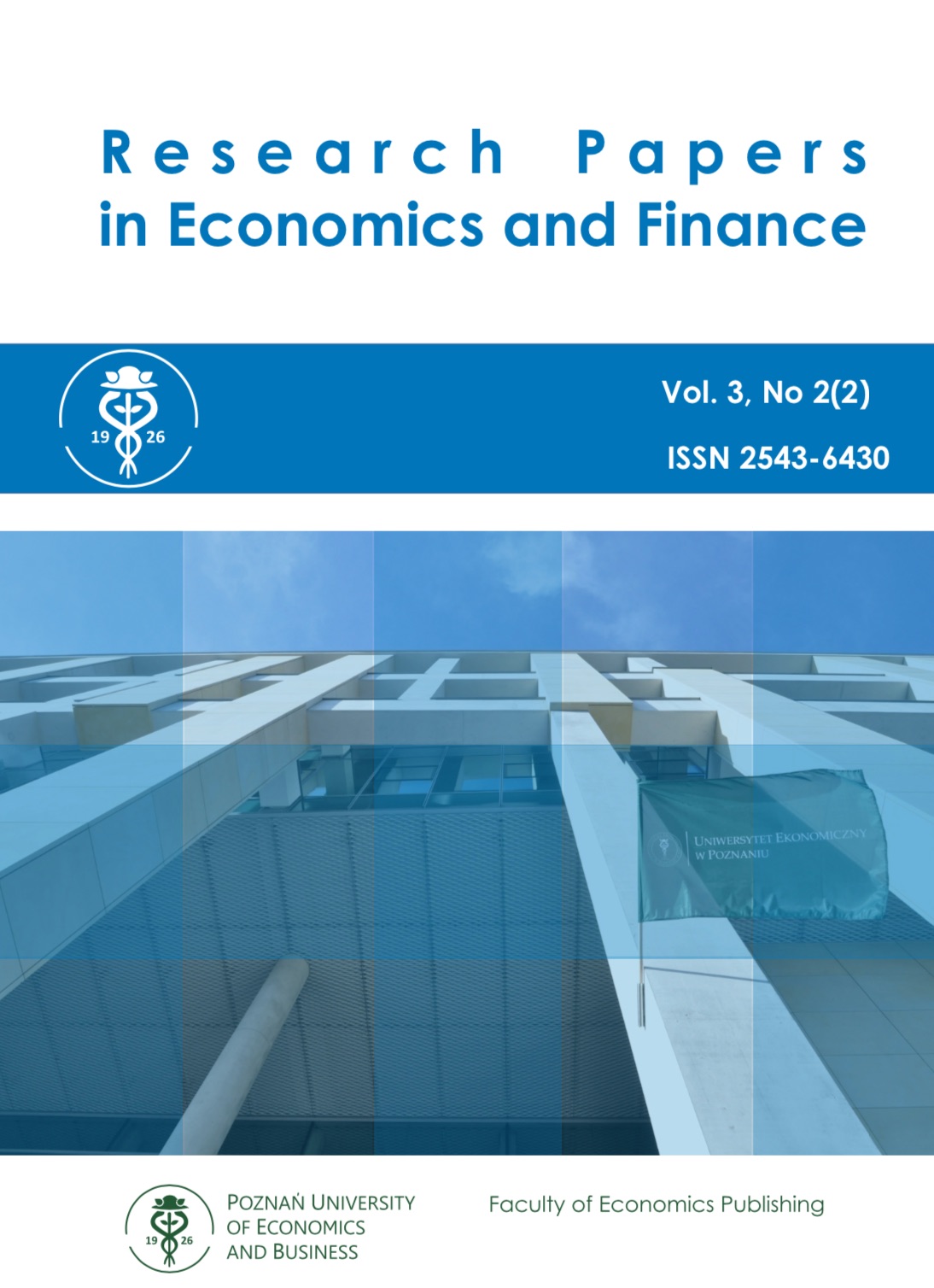 "Research Papers in Economics and Finance" is a quarterly journal, with the second issue this year containing five research papers. The first and the second paper were presented during the 10thEnvironmental PhD Candidates' Conference "Economy. Technology. Society." (GTS), organised by the Heads of Doctoral Studies together with the PhD Council of the Poznań University of Economics and Business.
The purpose of the conference was to share knowledge and expertise in the areas of economy, technology and society between PhD Candidates and young academics from the University and from other economic departments in Poland. The conference was held under an honorary patronage of: the Rector of the Poznań University of Economics and Business – Professor Maciej Żukowski, PhD; the Vice-Rector for Research and International Relations of the Poznań University of Economics and Business – Professor Elżbieta Gołata, PhD; the Polish Economic Society Branch in Poznań and the Poznań Society for the Advancement of Arts and Sciences. During the conference, there were also workshops with the following business practitioners: Chias Brothers Europe Sp. z o. o., Franklin Templeton Investments Poland and the Wielkopolska Province Development and Promotion Fund.
Five research papers were published in this issue of the journal. The first one focuses on changes in the employment structure caused by the development of automation technologies. The second article presents the role of the social responsibility of the state in shaping the reputation of the largest donors of official development assistance. The third article describes the theoretical background of motivation and market statistics of distressed investments on global mergers and the acquisitions market. Another article focuses onthe efficiency of the R&D sector in the European Union countries. The final article presents the interactions between tax sheltering and other instruments of fiscal policy in Nigeria.
Yours faithfully, Katarzyna Woźniak, M.Sc. – Chair of the PhD Council PUEB
Full Issue