Stock price volatility and fundamental value: evidence from Central and Eastern European countries
Keywords:
present value model, fundamental value, efficient market hypothesis, CEE countries
Abstract
The paper deals with the problem of the discrepancy between fundamental values of shares in the stock market and their market prices. In particular it discusses the problem of the excessive volatility of stock prices compared with changes in their fundamental value determined as the present value of dividends paid by the company. The results of research on this issue for the US market initiated and popularized by Robert Shiller provided strong arguments against the hypothesis of capital market efficiency stating that stock prices immediately account for any new information affecting the fundamental value of assets. This problem has been studied neither for the Polish stock market nor for other post-communist countries in Central and Eastern Europe. The paper presents preliminary results of research into these stock markets.  .
Downloads
Download data is not yet available.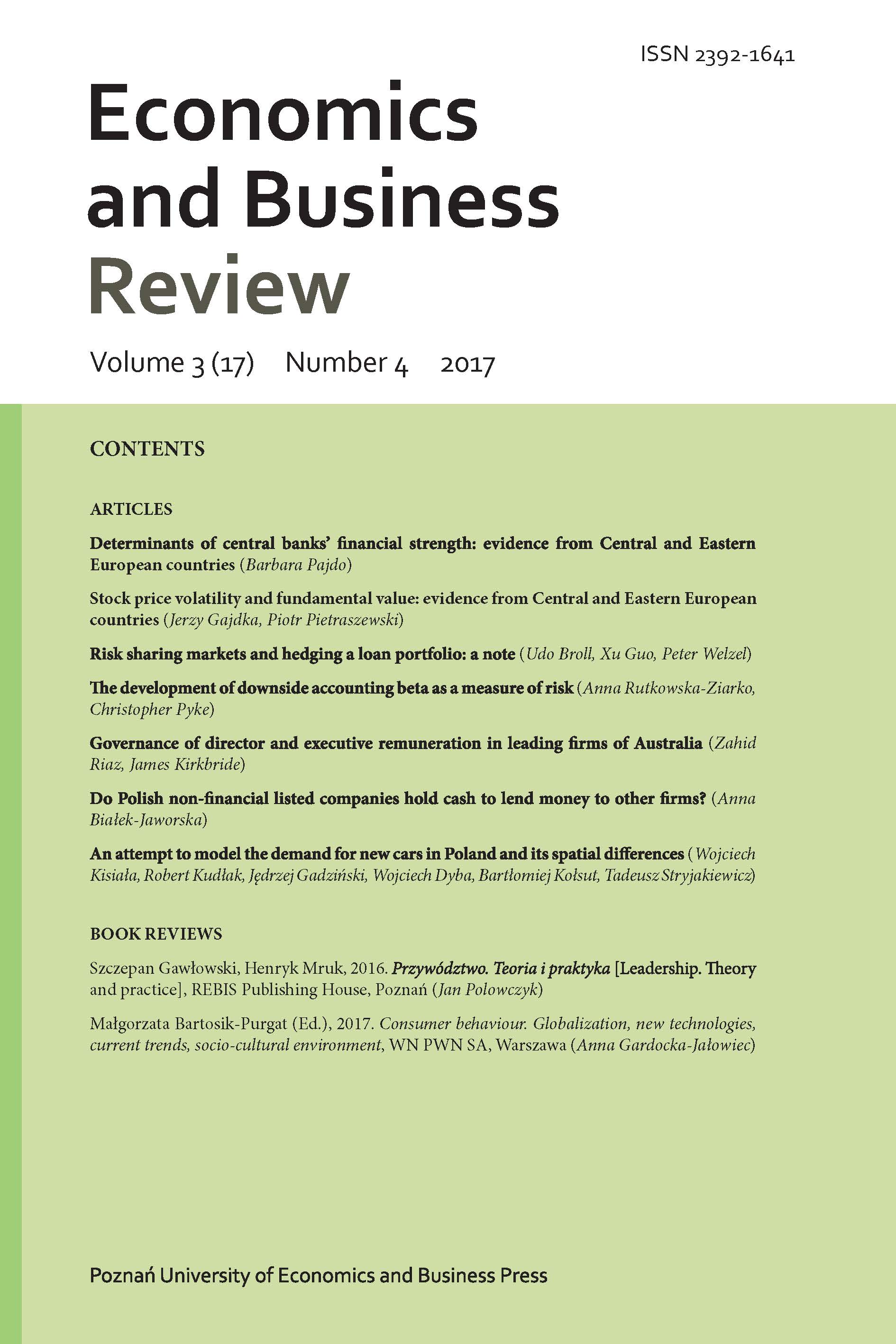 Downloads
How to Cite
Gajdka, Jerzy, and Piotr Pietraszewski. 2017. "Stock Price Volatility and Fundamental Value: Evidence from Central and Eastern European Countries". Economics and Business Review 3 (4):28-46. https://doi.org/10.18559/ebr.2017.4.2.
License
Copyright (c) 2017 Poznań University of Economics and Business
This work is licensed under a Creative Commons Attribution 4.0 International License.