Do Polish non-financial listed companies hold cash to lend money to other firms?
Keywords:
cash holdings, lending money, loans, non-financial companies, cash flow
Abstract
This paper aims to identify factors influencing Polish non-financial corporate lending to other entities starting from the recognition motives and sources of cash holdings. The research analyzed panel data of 754 non-financial companies listed on the Warsaw Stock Exchange with use of tobit panel and generalized least squares method. Cash holding is motivated by a transaction motive, a protection against risk by the use of derivatives, investment opportunities and lending money. Non-financial companies try to step into the shoes of financial institutions by lending using money gained from their cash flow, especially when they have long-term investments.
Downloads
Download data is not yet available.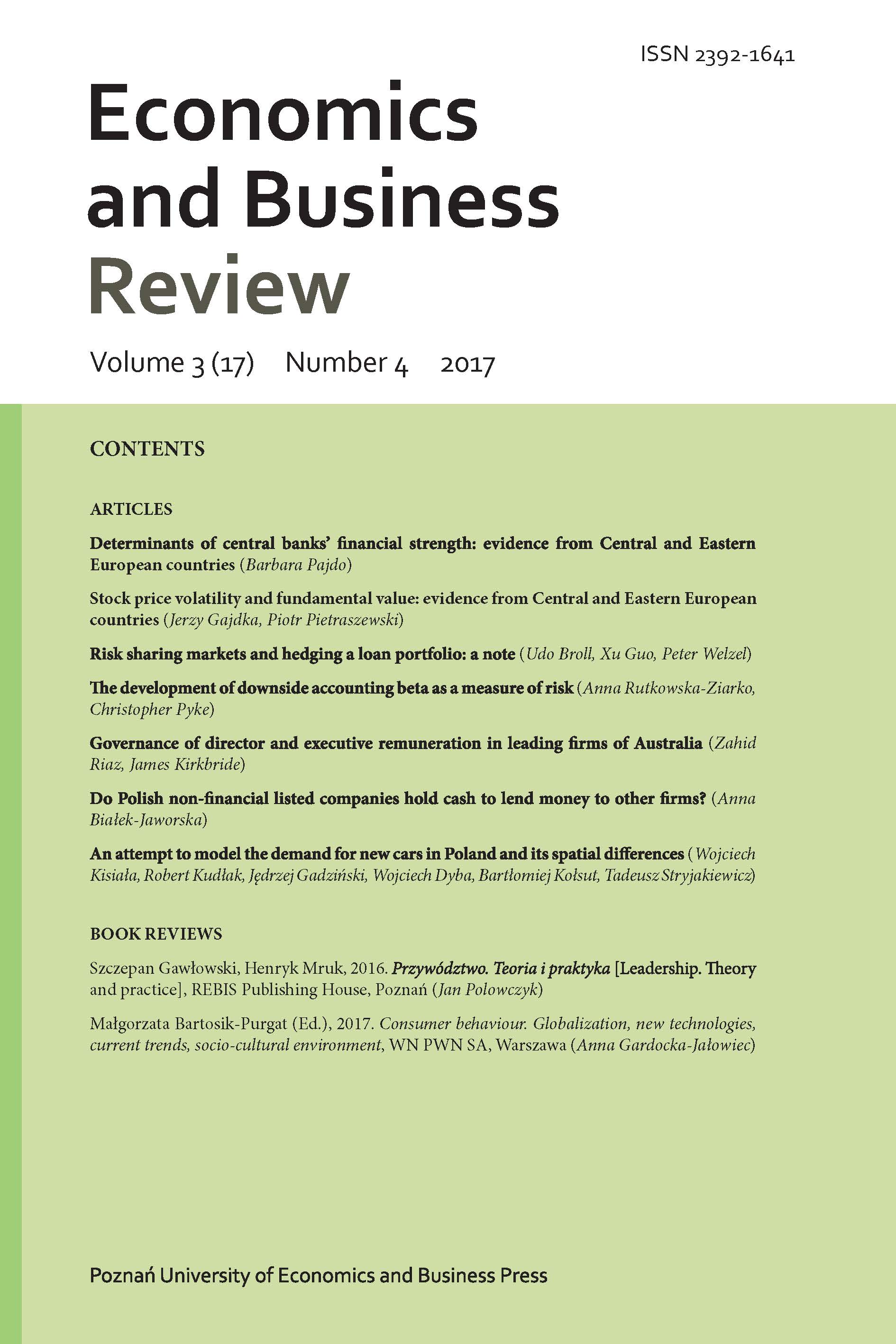 Downloads
How to Cite
Białek-Jaworska, Anna. 2017. "Do Polish Non-Financial Listed Companies Hold Cash to Lend Money to Other Firms?". Economics and Business Review 3 (4):87-110. https://doi.org/10.18559/ebr.2017.4.6.
License
Copyright (c) 2017 Poznań University of Economics and Business
This work is licensed under a Creative Commons Attribution 4.0 International License.