Kalecki – a pioneer of modern macroeconomics
Keywords:
Kalecki Michał, macroeconomics, full employment, capitalist economic dynamics, post-Keynesian economics
Abstract
The purpose of this study is to vindicate the position of Michał Kalecki as a pioneer of modern macroeconomics whose numerous papers in 1929-1933 laid foundations for what is presently known as the macroeconomic stock-flow consistent approach in examining the economic dynamics of a capitalist economy. Comparative economic analysis is used to define the critical differences between Kalecki's microassumption and his macro-analysis and policy recommendations against those of his contemporary, and the present-day mainstream economics. Following a concise intellectual biography note, Kalecki's mechanism of business fluctuations, and then his theory of distribution of national income are examined. Next his theory of profits is discussed, and his theory of effective demand which follows from it. This discussion culminates in outlining his theory of economic dynamics of a capitalist economy. In conclusion the present day relevance of Kalecki's macroeconomics and its limitations are examined.  
Downloads
Download data is not yet available.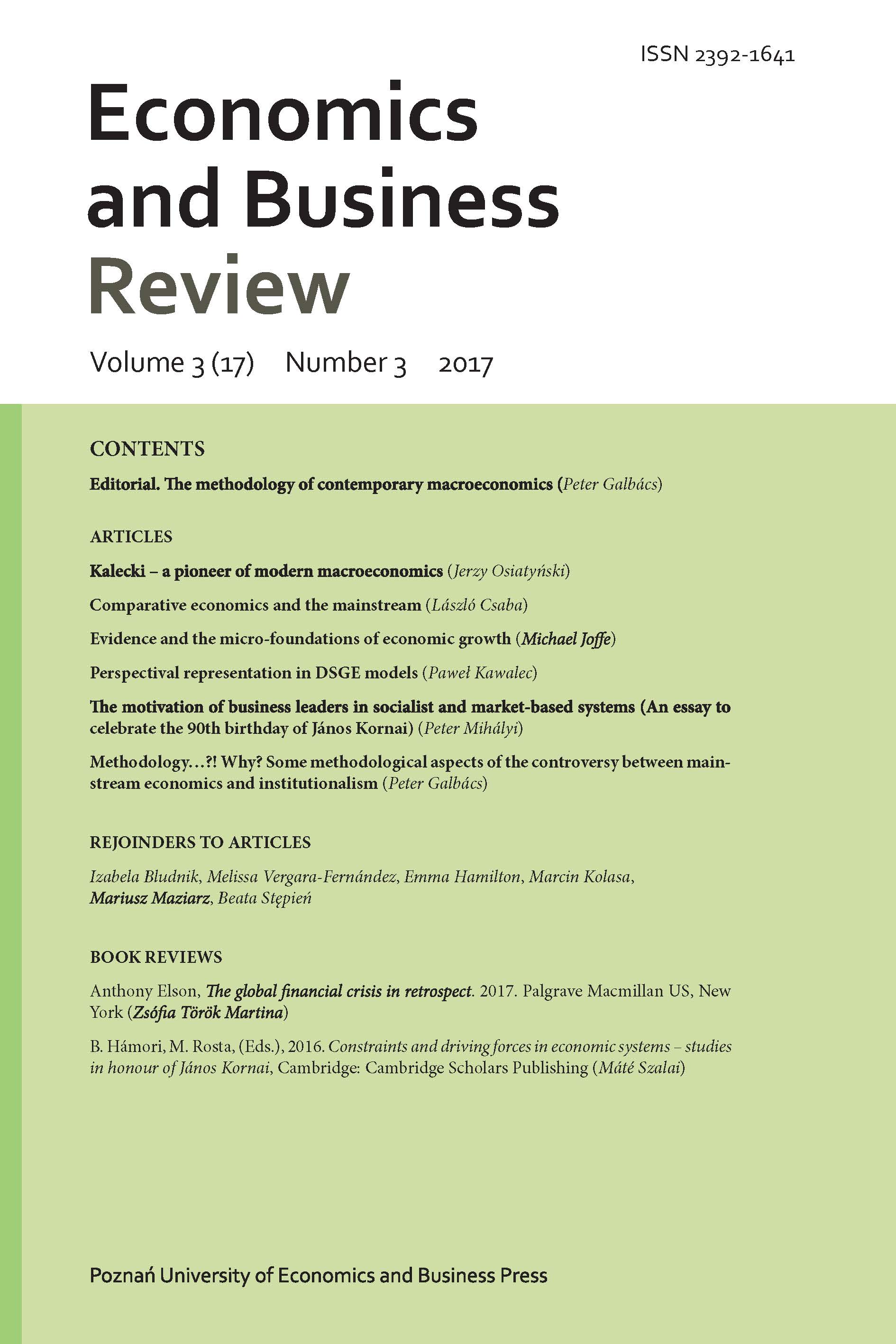 Downloads
How to Cite
Jerzy Osiatyński. 2017. "Kalecki – a Pioneer of Modern Macroeconomics". Economics and Business Review 3 (3):7-31. https://doi.org/10.18559/ebr.2017.3.2.
License
Copyright (c) 2017 Poznań University of Economics and Business
This work is licensed under a Creative Commons Attribution 4.0 International License.