Dzikowska, M., Gorynia, M. and Jankowska, B. (Eds): International Competitiveness of Polish Companies: During and After the Global Economic Crisis, 312 pages, Difin SA, Warsaw, Poland, 2017. Paperback, ISBN 976-63-6085-319-5
Downloads
Download data is not yet available.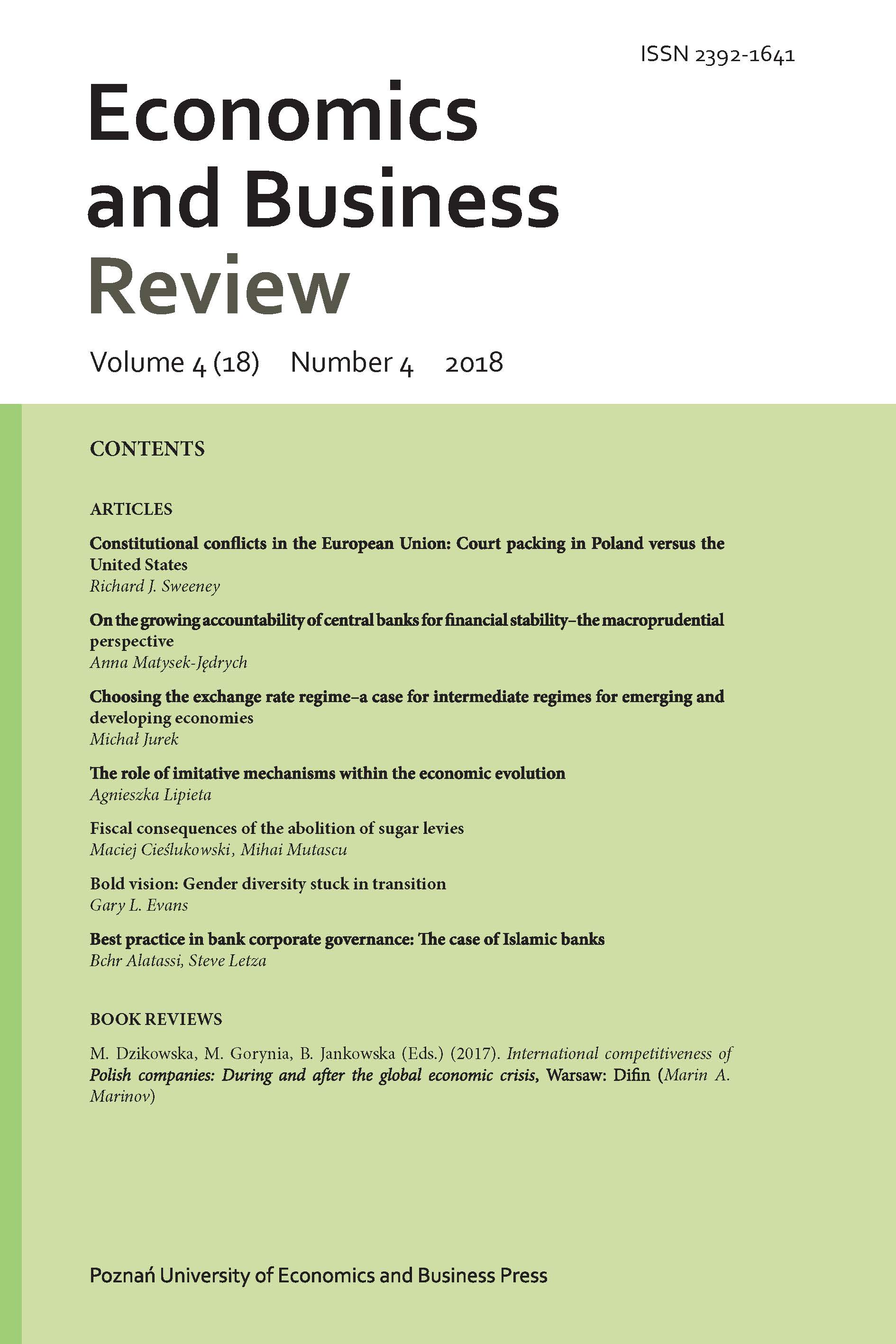 Downloads
How to Cite
Marinov, Marin. 2018. "Dzikowska, M., Gorynia, M. And Jankowska, B. (Eds): International Competitiveness of Polish Companies: During and After the Global Economic Crisis, 312 Pages, Difin SA, Warsaw, Poland, 2017. Paperback, ISBN 976-63-6085-319-5". Economics and Business Review 4 (4):134-36. https://doi.org/10.18559/ebr.2018.4.8.
License
Copyright (c) 2018 Poznań University of Economics and Business
This work is licensed under a Creative Commons Attribution 4.0 International License.