Competition and globalisation in economic sciences. Selected aspects
Keywords:
economic sciences, competitiveness, globalisation, internationalisation
Abstract
The aim of the paper is to identify and assess the role of economic sciences in relation to competitiveness and globalisation, two basic concepts of the market economy. This role is to explain and interpret their essence but also to determine their potential practical usefulness, primarily in the context of economic policy development. The considerations mentioned in the article are, as a rule, of a general and universal nature and do not relate especially to any particular countries or groups of countries. The basic method employed in the study is a critical analysis of the subject literature. The paper consists of an introduction, three sections, and conclusions. Section 1 contains a basic discussion of the subject of economic sciences and describes their four features: cognitive productivity, practical usefulness, dismal nature and beauty. Section 2 presents the contribution of economic sciences to understanding and interpreting the phenomenon of competitiveness. Section 3 focuses on defining and elucidating the idea of globalisation and an examination of its most important aspects. The paper ends with eight conclusions formulated on the basis of this discussion.
Downloads
Download data is not yet available.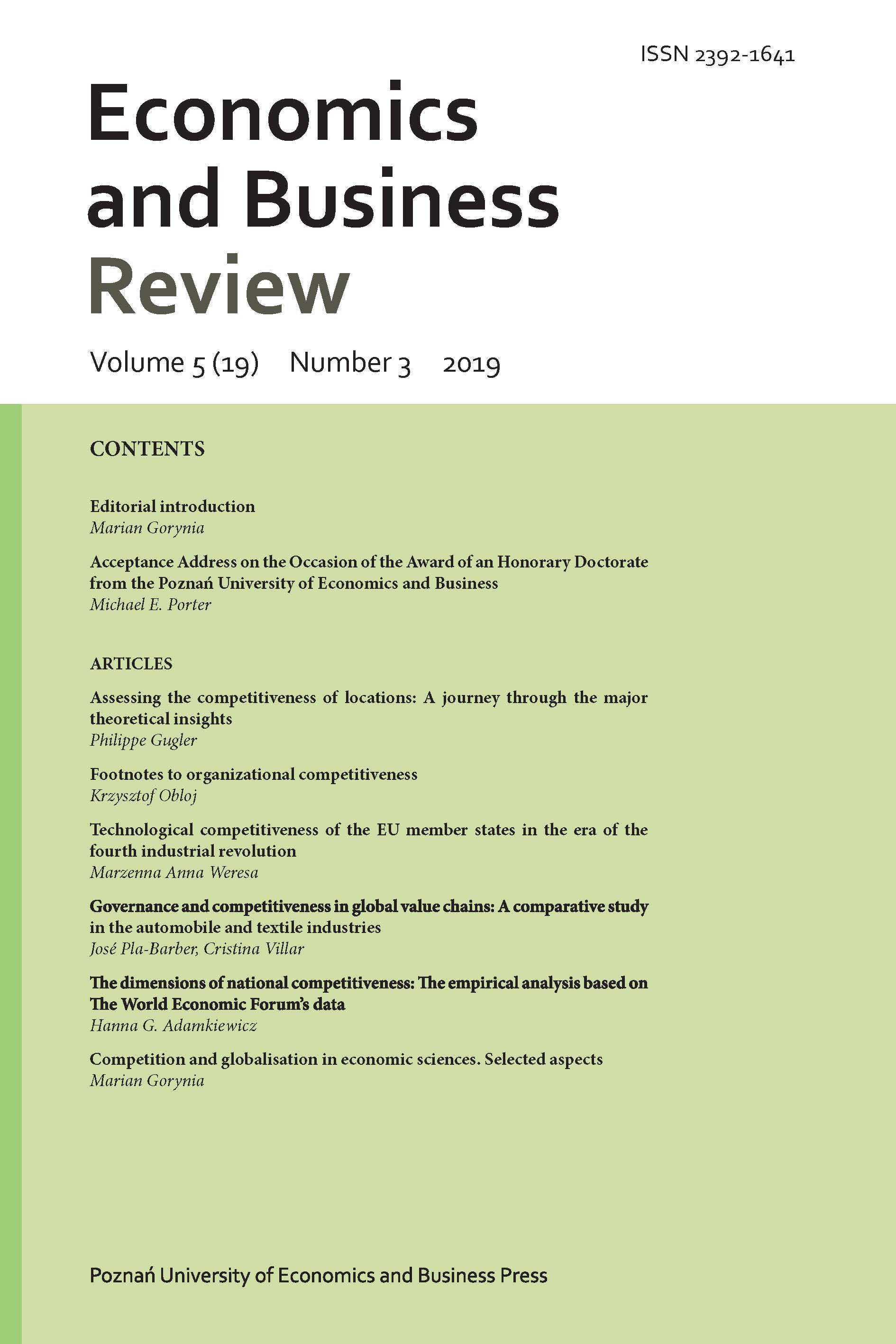 Downloads
How to Cite
Gorynia, Marian. 2019. "Competition and Globalisation in Economic Sciences. Selected Aspects". Economics and Business Review 5 (3):118-33. https://doi.org/10.18559/ebr.2019.3.7.
License
Copyright (c) 2019 Poznań University of Economics and Business
This work is licensed under a Creative Commons Attribution 4.0 International License.