Integration of immigrants and the role of policy in the OECD countries
Keywords:
integration policy, international migration, migration, new market economies, the CRITIC method, the TOPSIS method
Abstract
With the increase in global spatial mobility the importance of migration policy (including integration policy) is increasing day by day, both in developed countries and new market economies. In the course of the research on migration policy various measures were constructed. Even though the particular measures relate to different areas of migration policy, they do not refer to the effectiveness of migration policy. The aim of this study is to assess the effectiveness of the integration of immigrants into the labour market in the countries that belong to the Organisation for Economic Co-Operation and Development (OECD) and to analyse the relationships between these effects and the integration policy adopted by the individual countries. The TOPSIS (Technique for Order Preference by Similarity to an Ideal Solution) method and the CRITIC (Criteria Importance Through Intercriteria Correlation) method were used in the research. The results indicate that the highest effectiveness of migration policy in terms of integration of immigrants into the labour market was reported in the following OECD countries: Iceland, Switzerland and New Zealand. The results also suggest that the higher the level of integration policy restrictiveness in a given country, the worse the effects in terms of integration of immigrants into the labour market that were noticed by this country.
Downloads
Download data is not yet available.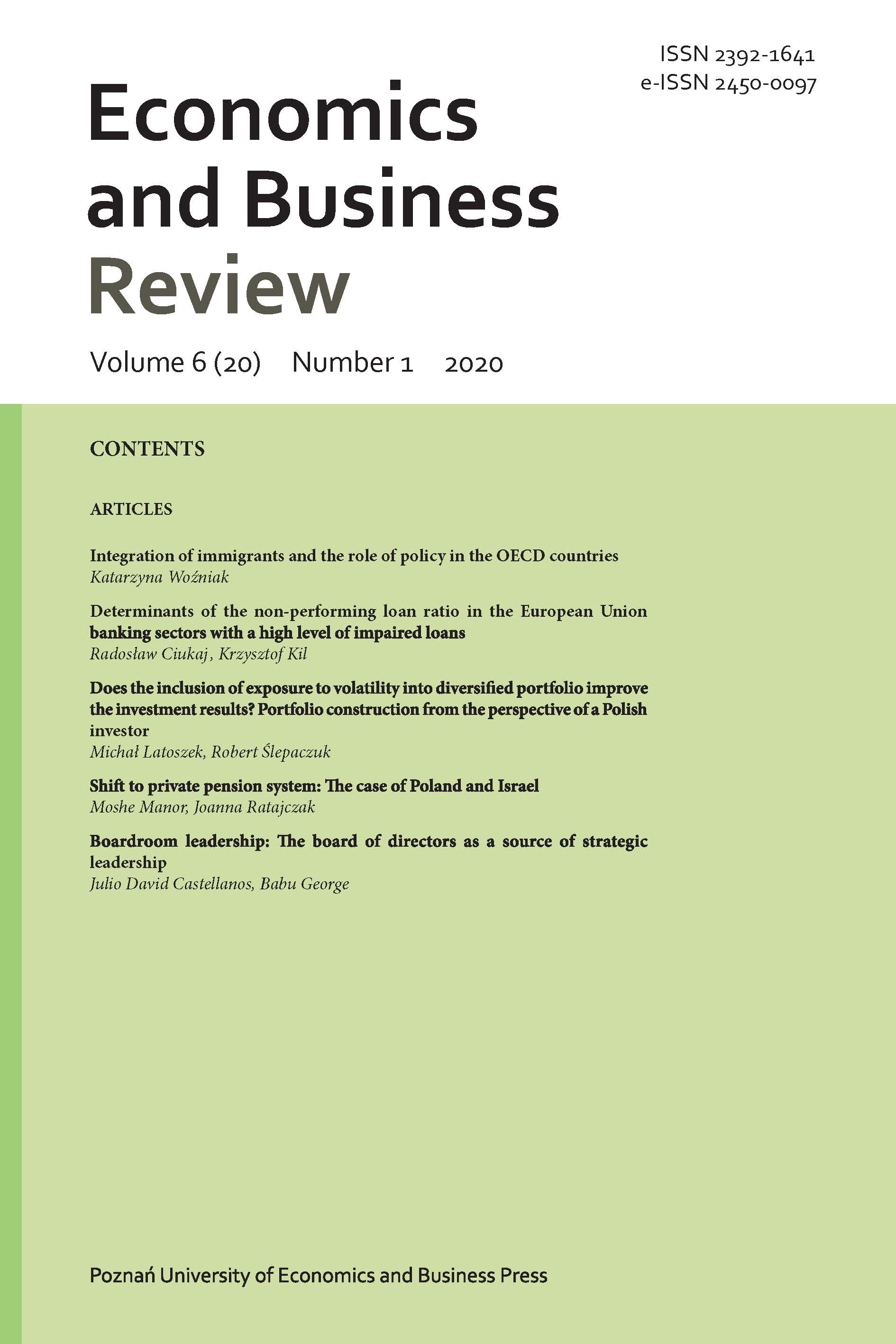 Downloads
How to Cite
Woźniak, Katarzyna. 2020. "Integration of Immigrants and the Role of Policy in the OECD Countries". Economics and Business Review 6 (1):3-21. https://doi.org/10.18559/ebr.2020.1.1.
License
Copyright (c) 2020 Poznań University of Economics and Business
This work is licensed under a Creative Commons Attribution 4.0 International License.