Fostering sustainable development through the European Digital Single Market
Keywords:
sustainable development, sustainable development goals, Agenda 2030, Digital Single Market, digitalization, data-driven economy, cyber threats, artificial intelligence
Abstract
The aim of the study is twofold. Firstly, it is believed to be the first study of its kind to explore the interconnectivity of the current stage of the EU's Digital Single Market (DSM)3 (European Commission, 2015c) and its development prospects within the framework of the EU and its Member States' SD approach. Secondly, it provides further evidence for the policy debate on the essential priorities of DSM deemed to be a stimulus to the future SD of the EU. It is an attempt to fill the existing gap in research conducted so far on SD and its correlation with the building process of the digital market in the EU. The task is to present by using the method of synthesis and deduction, the essence and milieu of the contemporary processes of building the DSM in the EU in the context of its potential influence for the SD of the EU and its Member States. Due to the interdisciplinary and complexity of the data analyses, mixed research methods were used to integrate quantitative and qualitative analyses and results.
Downloads
Download data is not yet available.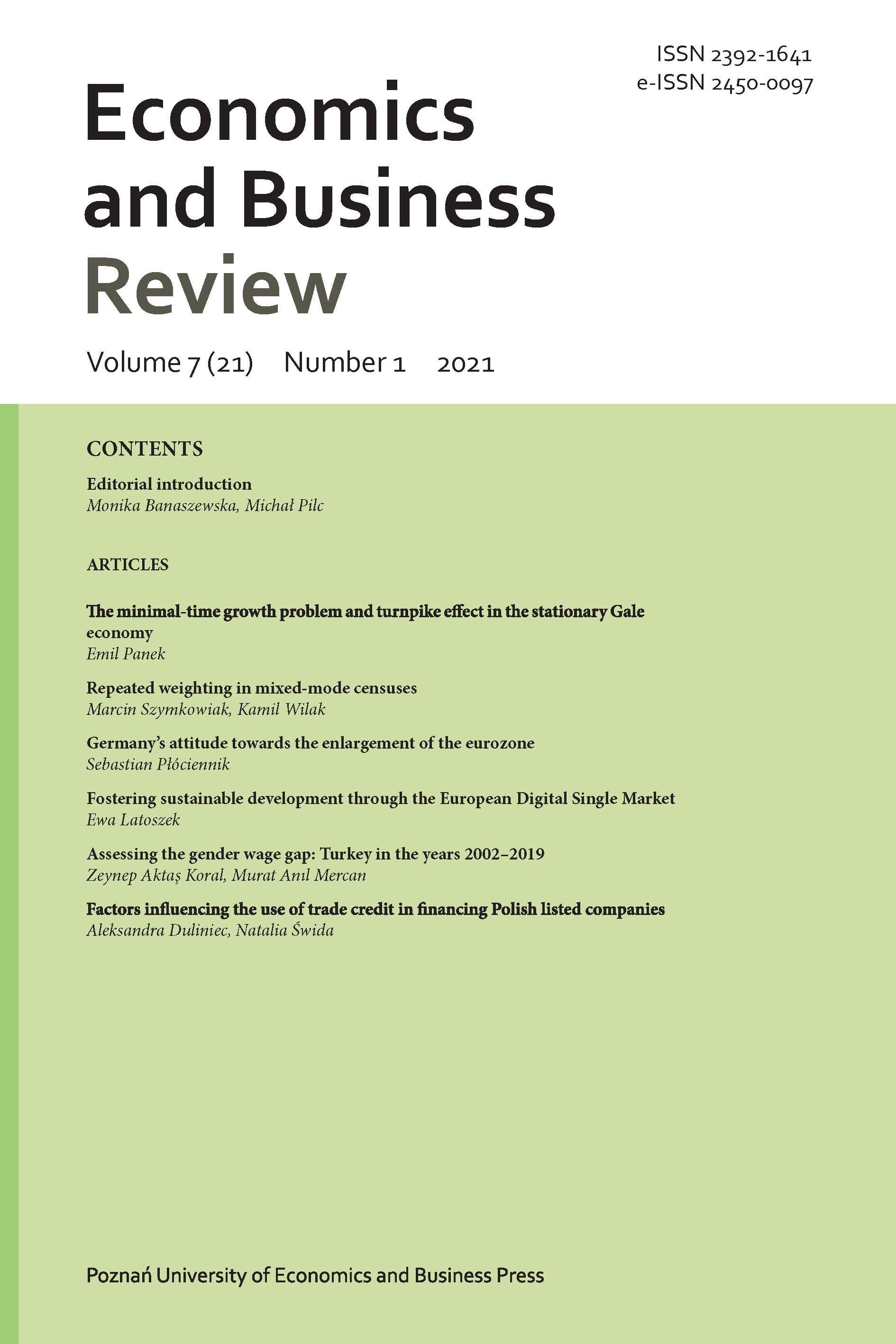 Downloads
How to Cite
Latoszek, Ewa. 2021. "Fostering Sustainable Development through the European Digital Single Market". Economics and Business Review 7 (1):68-89. https://doi.org/10.18559/ebr.2021.1.5.
License
Copyright (c) 2021 Poznań University of Economics and Business
This work is licensed under a Creative Commons Attribution 4.0 International License.