Social and economic development of Ukraine: Modelling the migration factor impact
Keywords:
economic growth, social development, migration, remittances, causality, Granger test, gaps
Abstract
The paper aims to analyse the dependence of the economic and social development of Ukraine on migration factors (human resources and remittances) in the years 2002–2020. It proves the strength of the impact of human resources outflow and remittances on the labour market (employment) and other variables capturing the level of economic and social development. Based on the calculated social and economic development composite indicators the paper detects the migration gaps in the development of the economic system and social domain depending on the human resources outflow and remittances inflow. The results of the empirical research show a positive causal relationship between social development environments and migration and a mixed impact of the migration factor on economic system.
Downloads
Download data is not yet available.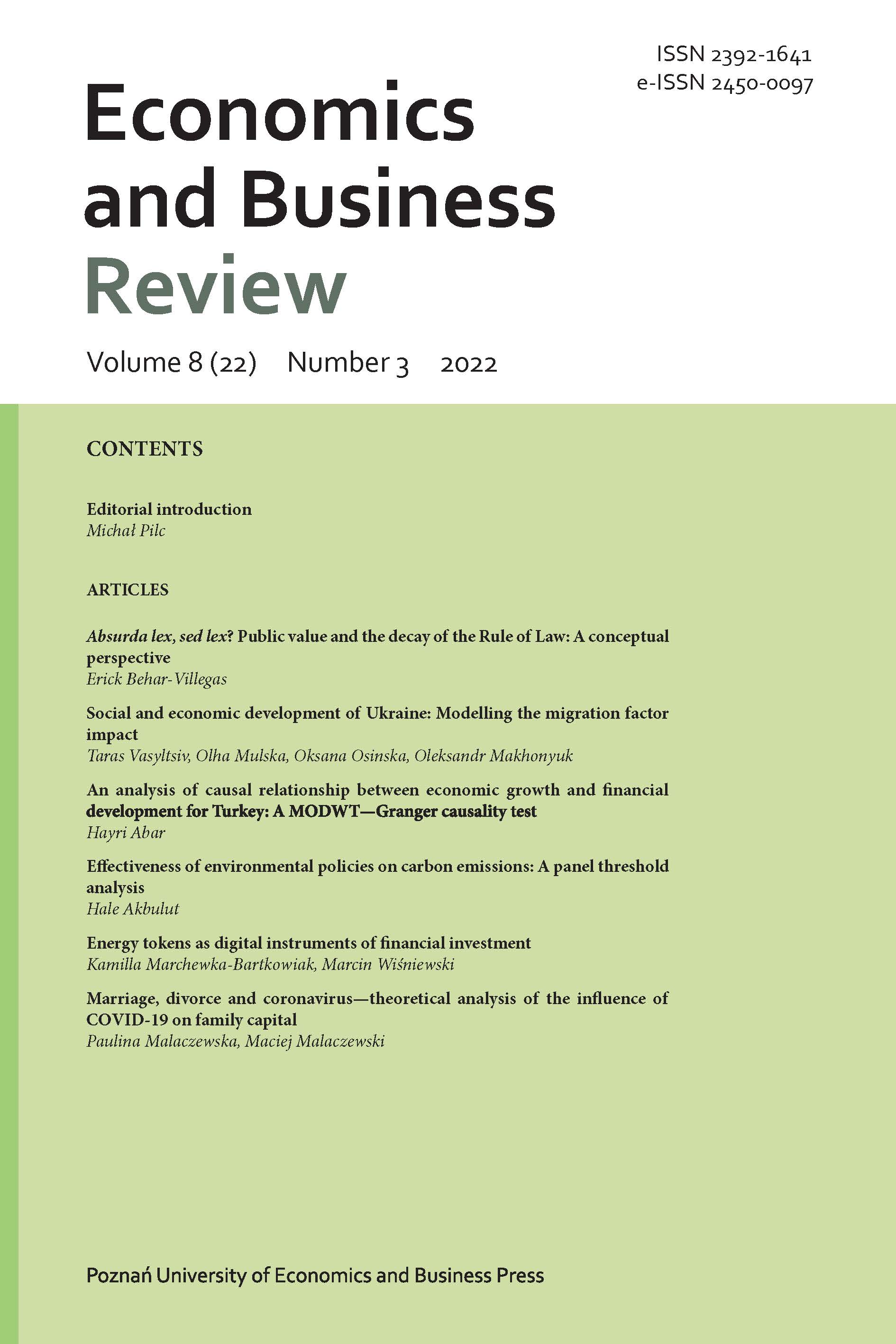 Downloads
How to Cite
Vasyltsiv, Taras, Olha Mulska, Oksana Osinska, and Oleksandr Makhonyuk. 2022. "Social and Economic Development of Ukraine: Modelling the Migration Factor Impact". Economics and Business Review 8 (3):27-58. https://doi.org/10.18559/ebr.2022.3.3.
License
Copyright (c) 2022 Poznań University of Economics and Business
This work is licensed under a Creative Commons Attribution 4.0 International License.