Methodology…?! Why? Some methodological aspects of the controversy between mainstream economics and institutionalism
Keywords:
mainstream economics, institutional economics, methodology of economics, isolation, homo oeconomicus
Abstract
Mainstream economics has been running the gauntlet of adverse criticism for decades. These critiques claim as a message of central importance that mainstream economics has lost its relevance for understanding reality. By making a brief comparison between the methodological strategies of the main stream and institutional economics I suggest that the firm demarcation between the streams stems from the difference between their methodologies. Its peculiar interest directed mainstream economics to take a unique methodological path and consequently the adherents have not been able to be on the lookout for certain facets of socio-economic reality. However, the chosen path, the axiomatic-deductive strategy proved to be an appropriate method for identifying economic laws. This claim is justified even by some recent efforts of new institutional economics. In order to support the conversation between the schools I highlight some causes that currently make it impossible to start a rational discourse.  
Downloads
Download data is not yet available.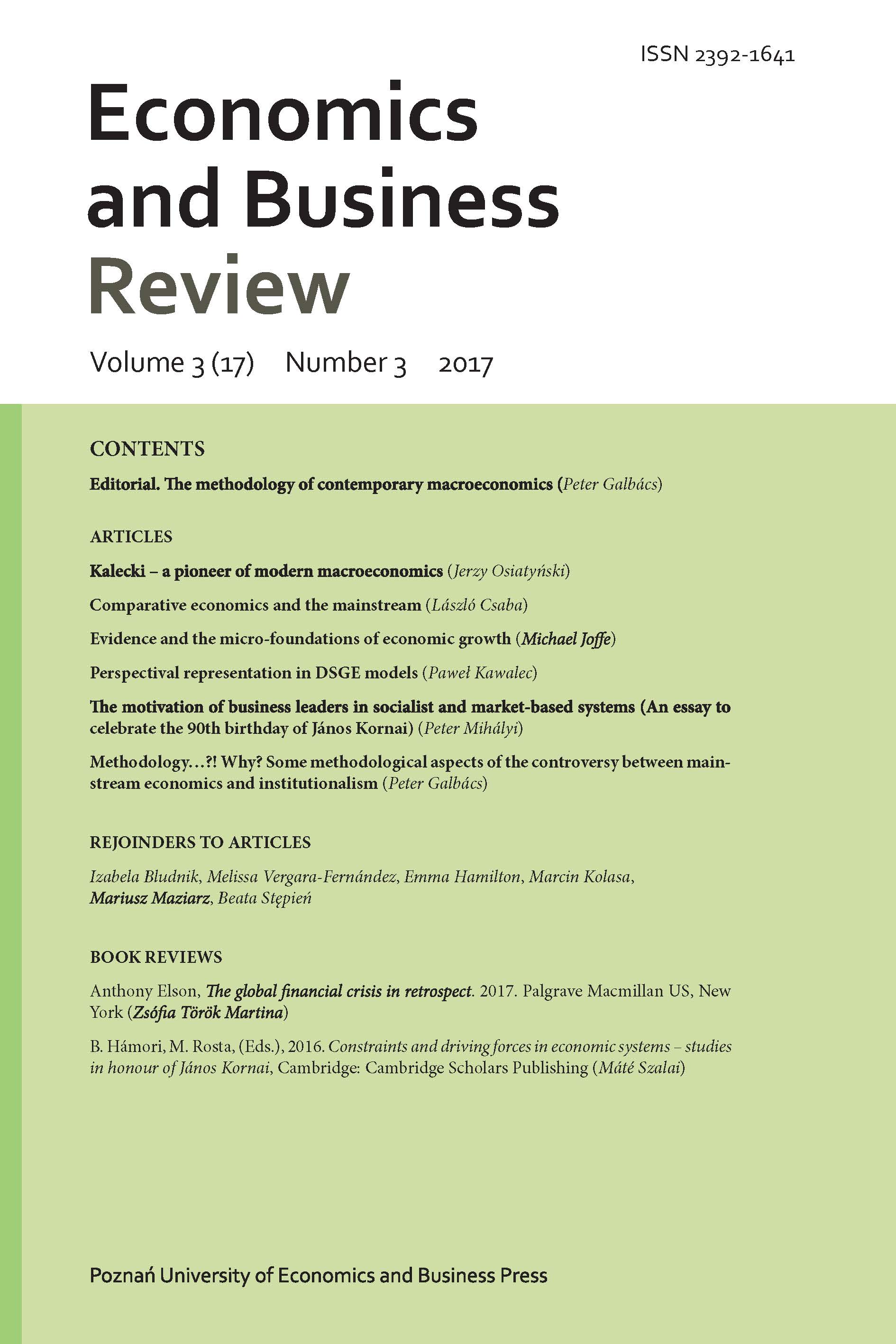 Downloads
How to Cite
Galbács, Peter. 2017. "Methodology…?! Why? Some Methodological Aspects of the Controversy Between Mainstream Economics and Institutionalism". Economics and Business Review 3 (3):112-34. https://doi.org/10.18559/ebr.2017.3.7.
License
Copyright (c) 2017 Poznań University of Economics and Business
This work is licensed under a Creative Commons Attribution 4.0 International License.