The analysis of firms' involvement in internationalisation and determinants of its intensity – an analysis for developing and post-transition economies
Keywords:
firm-level analysis, trade, internationalisation
Abstract
The study presents the empirical analysis of firms' involvement in different forms of internationalisation: export, indirect export, import, indirect import and finally simultaneous exporting and importing. The analysis is based on firm-level data from the World Bank Enterprise Survey (March 2017 release). The empirical part is divided into two stages. Firstly account is taken of firms' heterogeneity and then a Melitz type analysis of the firms' likeliness of being involved in international activity is performed. Secondly the sample of firms is limited to only those involved in the internationalisation process and then a regression is carried out with the export/import intensity being the dependent variable. The results indicate that determinants of the foreign markets are different from those connected with trade intensity with the exception of the foreign ownership which is the only one associated in the same way with involvement in internationalisation and with its intensity .
Downloads
Download data is not yet available.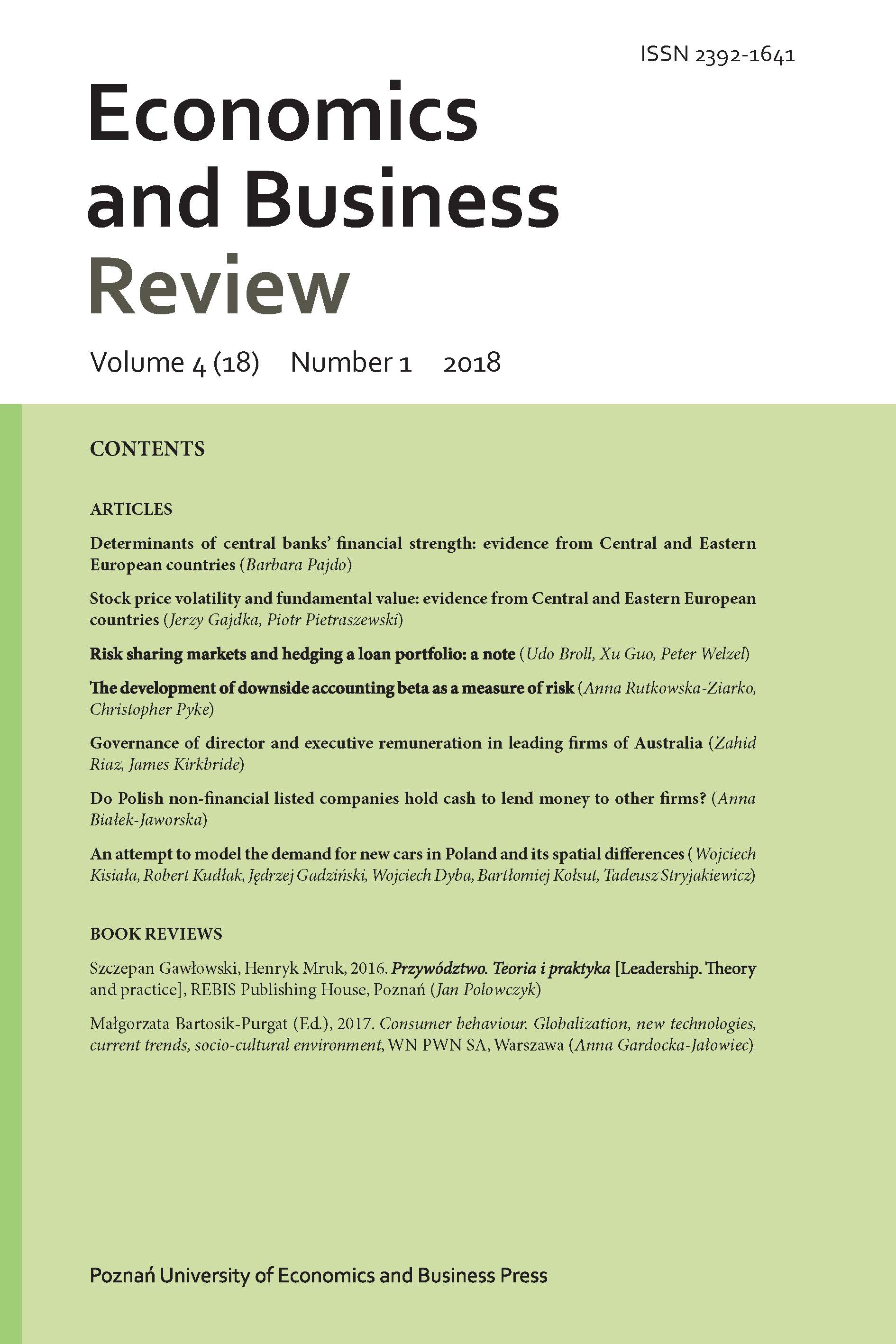 Downloads
How to Cite
Wolszczak-Derlacz, Joanna. 2018. "The Analysis of firms' Involvement in Internationalisation and Determinants of Its Intensity – an Analysis for Developing and Post-Transition Economies". Economics and Business Review 4 (1):44-63. https://doi.org/10.18559/ebr.2018.1.4.
License
Copyright (c) 2018 Poznań University of Economics and Business
This work is licensed under a Creative Commons Attribution 4.0 International License.