Importance and motives of preferential trade agreements in the EU's external trade
Keywords:
preferential trade agreements, unilateral trade preferences, WTO, EU preferences, regulatory barriers, motives of PTAs
Abstract
As a result of previous multilateral negotiations tariff rates are generally low and cannot explain the reasons for recent proliferation of preferential trade agreements (PTAs). The aim of the paper is to look for other motivations of EU PTAs and to assess their importance for the EU. The main research methods are statistical, review and assessment of WTO documents and critical analysis of literature. First, the present level of tariff protection on selected import markets was estimated. This level illustrates the scale of countries' interest in their elimination of the existing tariffs. Also the share of preferential imports in the EU extra-trade was calculated and compared with trade on MFN basis. Next, reasons for PTAs were identified. The conclusions prove that 21st century PTAs are mainly motivated not by a reduction of tariffs but by the willingness to reduce the regulatory barriers (contained in rules on public procurement, environmental protection, etc.). The most dynamic trade nowadays involves flows of accessories and services. In this situation the importance of PTAs results from the fact that they serve as instruments eliminating national regulatory barriers faced by exporters of goods and resources on foreign markets. Thus PTAs support production and sales abroad. In the EU political motivations of PTAs are important as well.
Downloads
Download data is not yet available.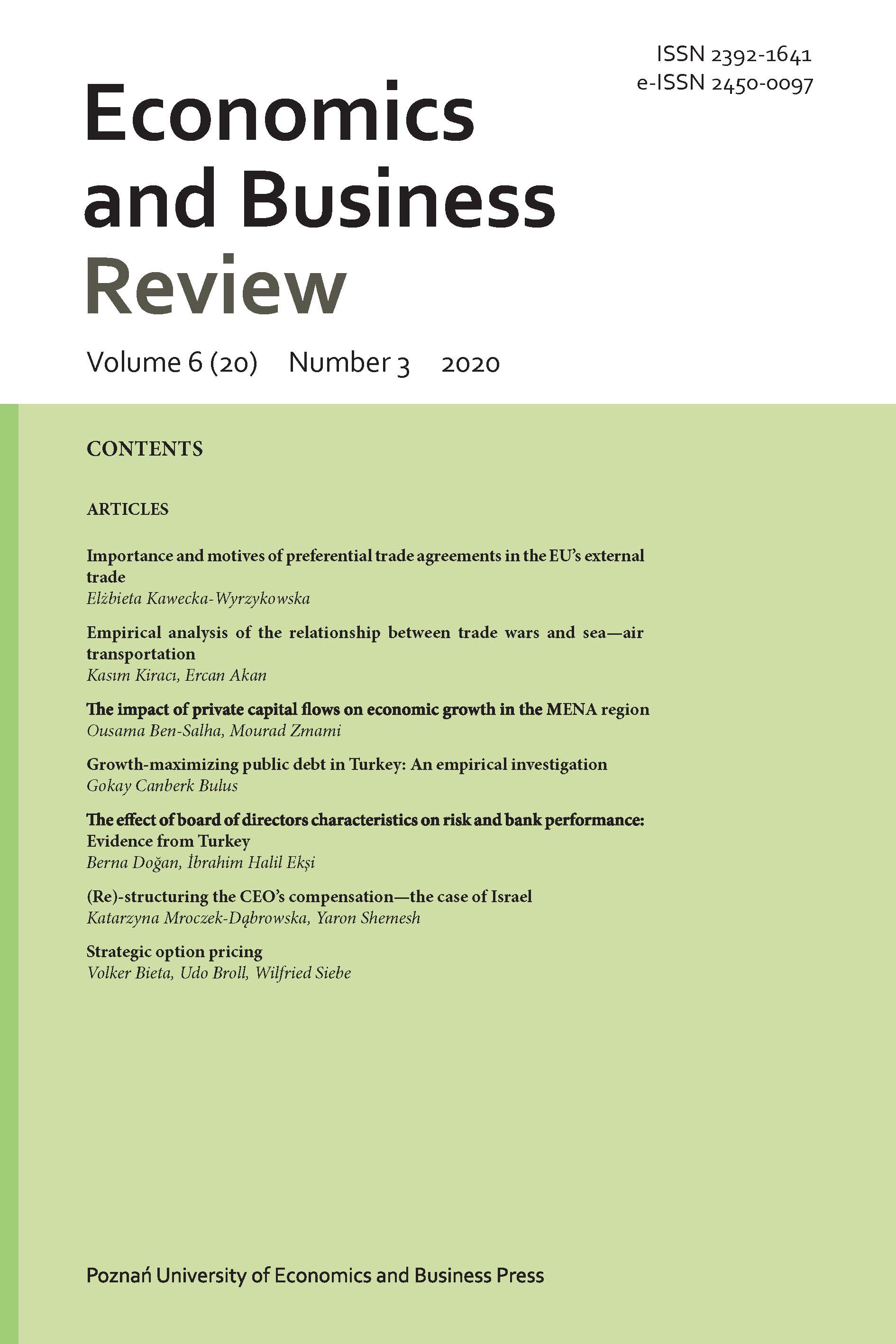 Downloads
How to Cite
Kawecka-Wyrzykowska, Elżbieta. 2020. "Importance and Motives of Preferential Trade Agreements in the EU's External Trade". Economics and Business Review 6 (3):3-22. https://doi.org/10.18559/ebr.2020.3.1.
License
Copyright (c) 2020 Poznań University of Economics and Business
This work is licensed under a Creative Commons Attribution 4.0 International License.