Strategic trade and FDI policies in a unionized industry
Keywords:
strategic trade policy, FDI policy, unionized markets
Abstract
This paper analyzes the differences between strategic trade and the competition policies (in the form of inward Foreign Direct Investment) to regulate a unionized monopoly in the domestic country. With decentralized negotiations both policies reduce labour and product market distortions. However the fixed cost for the foreign entrant and the degree of product differentiation determine which policy should be implemented to maximize national welfare, and the cases in which the domestic government can intervene, to achieve a Pareto-improvement.
Downloads
Download data is not yet available.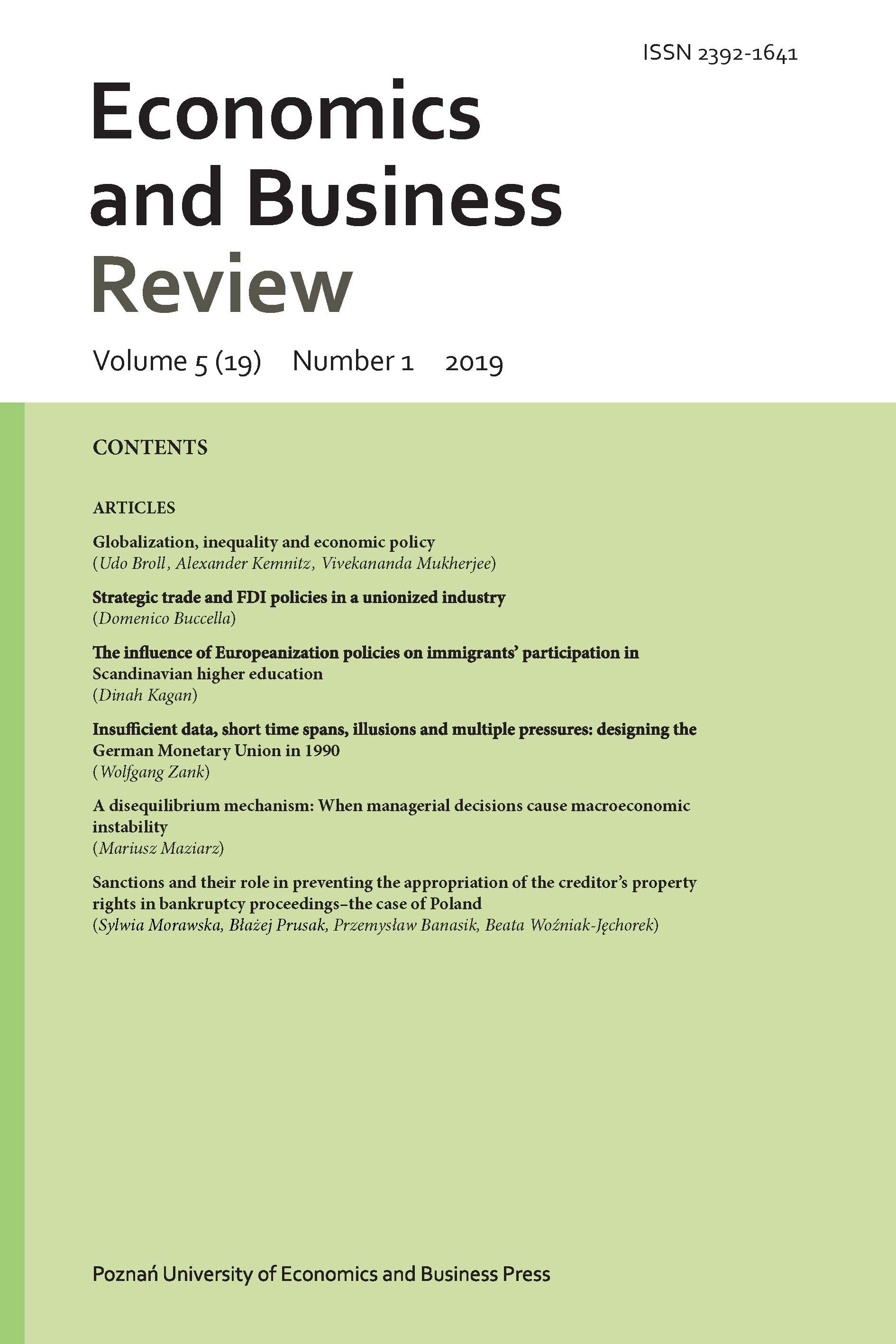 Downloads
How to Cite
Buccella, Domenico. 2019. "Strategic Trade and FDI Policies in a Unionized Industry". Economics and Business Review 5 (1):12-31. https://doi.org/10.18559/ebr.2019.1.2.
License
Copyright (c) 2019 Poznań University of Economics and Business
This work is licensed under a Creative Commons Attribution 4.0 International License.