Prices of works of art by living and deceased artists auctioned in Poland from 1989 to 2012
Keywords:
art prices, living status, death effect, art market
Abstract
Art is increasingly perceived as an investment asset among investors in Poland. In order to achieve high rates of return it is crucial to identify the main factors affecting the value of the works of art in the art market. Death of the artist seems to be one of the essential determinants influencing art market prices. The main aim of the study is to examine if the artist's living status (i.e. information whether the artist did or did not live when the transaction was held) affects the prices of the works of art. According to the findings the largest percentage of the works of art that showed a price increase between the first and second auction was in the group of artists alive at the time of the first sale and deceased at the time of the second sale in comparison with artists alive and deceased at the time of both transactions.
Downloads
Download data is not yet available.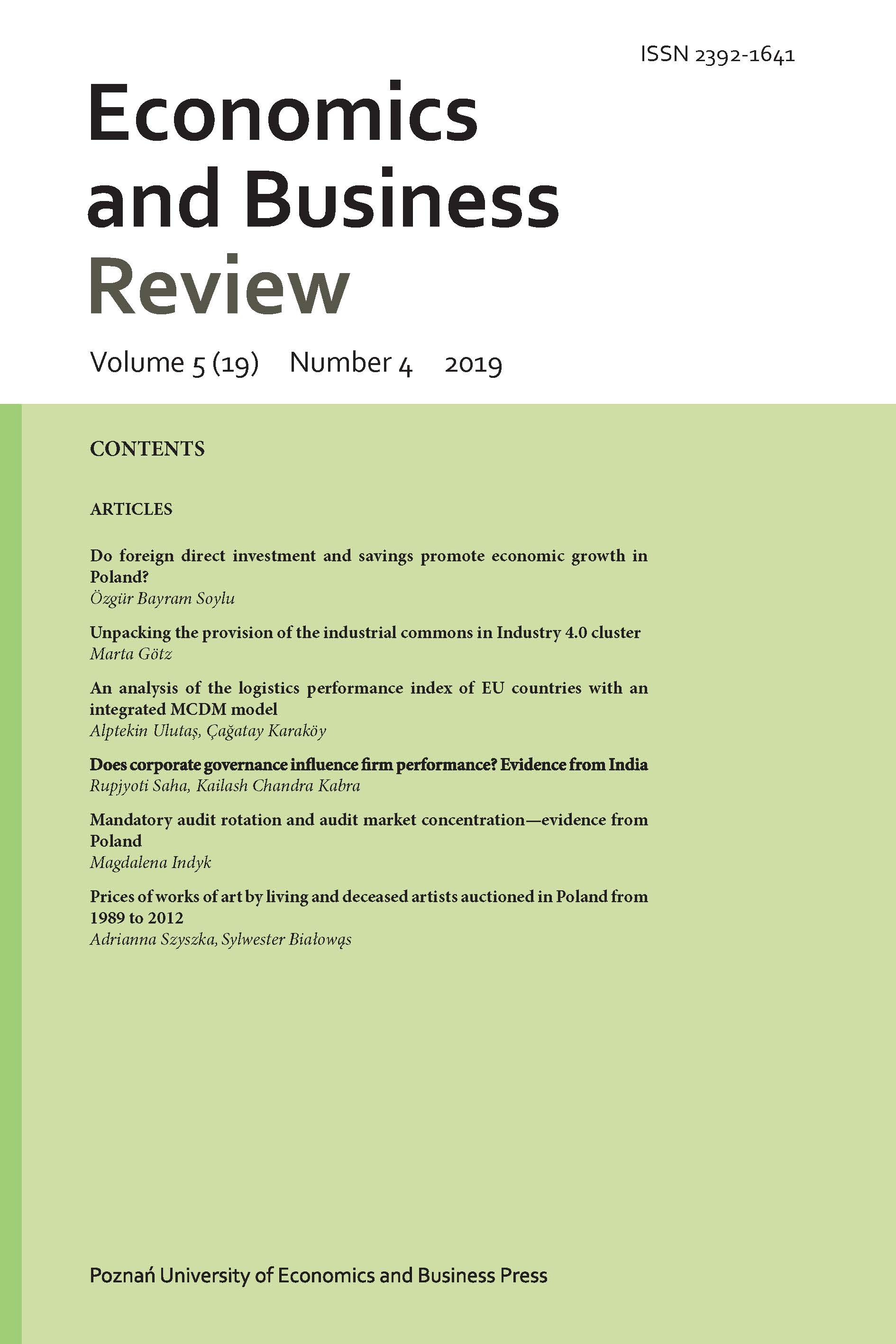 Downloads
How to Cite
Szyszka, Adrianna, and Sylwester Białowąs. 2019. "Prices of Works of Art by Living and Deceased Artists Auctioned in Poland from 1989 to 2012". Economics and Business Review 5 (4):112-27. https://doi.org/10.18559/ebr.2019.4.6.
License
Copyright (c) 2019 Poznań University of Economics and Business
This work is licensed under a Creative Commons Attribution 4.0 International License.