Factors influencing the use of trade credit in financing Polish listed companies
Keywords:
trade payables, trade credit, sources of financing, Warsaw Stock Exchange
Abstract
The aim of this article is to identify the most important factors influencing the use of trade credit and to assess their significance for Polish listed companies taking into consideration the role of trade credit as a source of financing. Theoretical and empirical literature does not provide clear guidance regarding factors influencing the use of trade credit. In this study the linear regression model with fixed effects for years is used to describe trade credit use in listed Polish companies in the period 2002–2018. The findings show that the following factors have the most pronounced influence on the use of trade credit: trade payables in the previous period, trade receivables, long-term debt, liquidity and short-term debt. Both long-term and short-term debt financing and trade payables are substitutes for Polish listed companies. Lower liquidity and higher trade receivables are related to a higher use of trade credit.
Downloads
Download data is not yet available.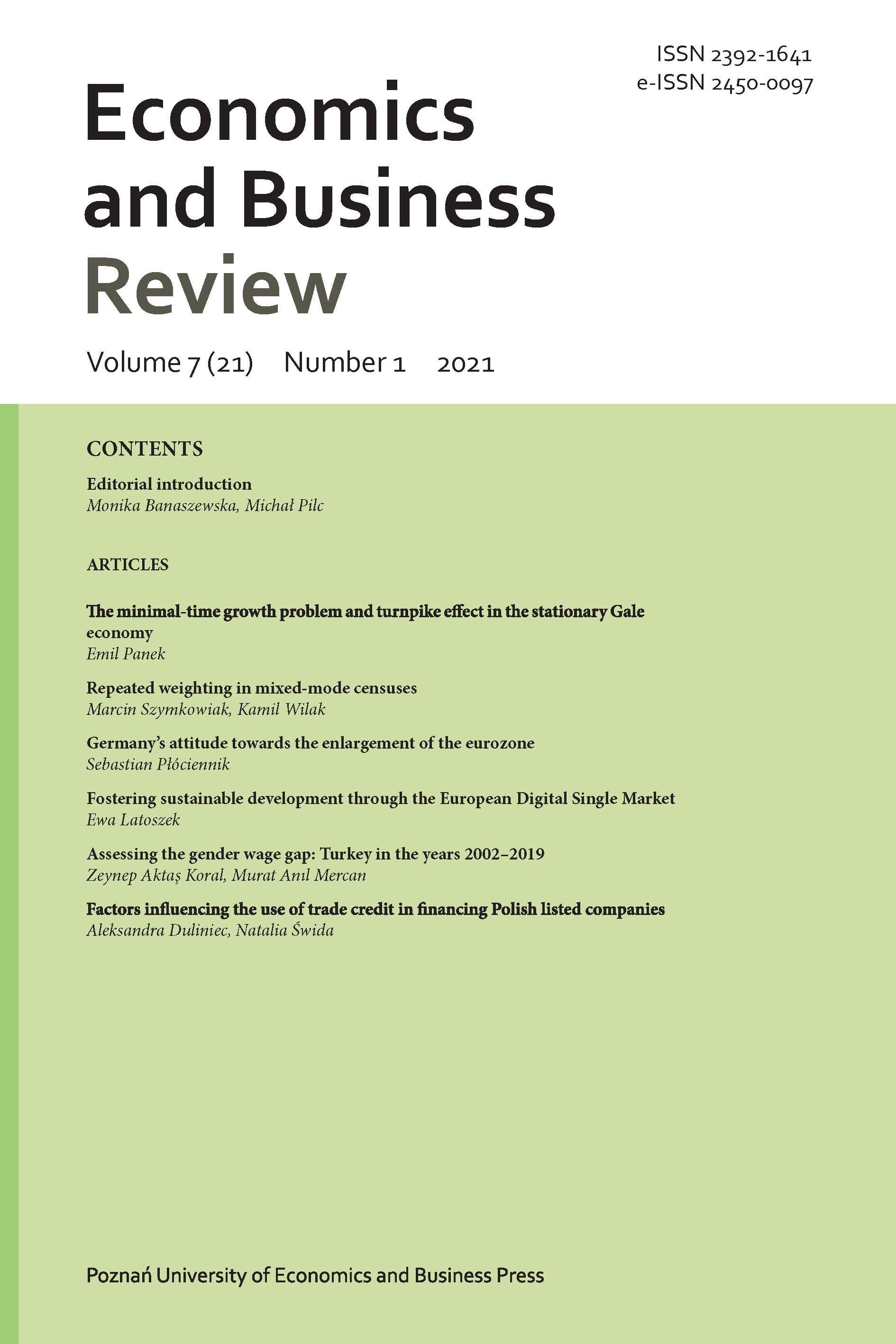 Downloads
How to Cite
Duliniec, Aleksandra, and Natalia Świda. 2021. "Factors Influencing the Use of Trade Credit in Financing Polish Listed Companies". Economics and Business Review 7 (1):113-34. https://doi.org/10.18559/ebr.2021.1.7.
License
Copyright (c) 2021 Poznań University of Economics and Business
This work is licensed under a Creative Commons Attribution 4.0 International License.