The relationship between information and communication technologies and female labour force participation in Turkey
Keywords:
women employment, ICTs, ARDL, impulse response function
Abstract
The elimination of all forms of discrimination between the sexes is not only a fundamental human right but it also is very important to support all other areas of development, particularly sustainable development. The aim of this study is to empirically investigate the role of information and communication technologies on employment inequality in Turkey. Therefore, the relationship between ICT applications and female labour force participation is investigated with the auto regressive distributed lag (ARDL) model and impulse response analysis. The results showed that there is no association between information and communication technologies and the female labour force participation rate for the period 1988–2018. These findings may suggest that developing countries also need to have a certain level of development in other areas such as democracy, fundamental rights and freedoms and the rule of law to benefit from the opportunities that information and communication technologies offer to empower the whole society including women.
Downloads
Download data is not yet available.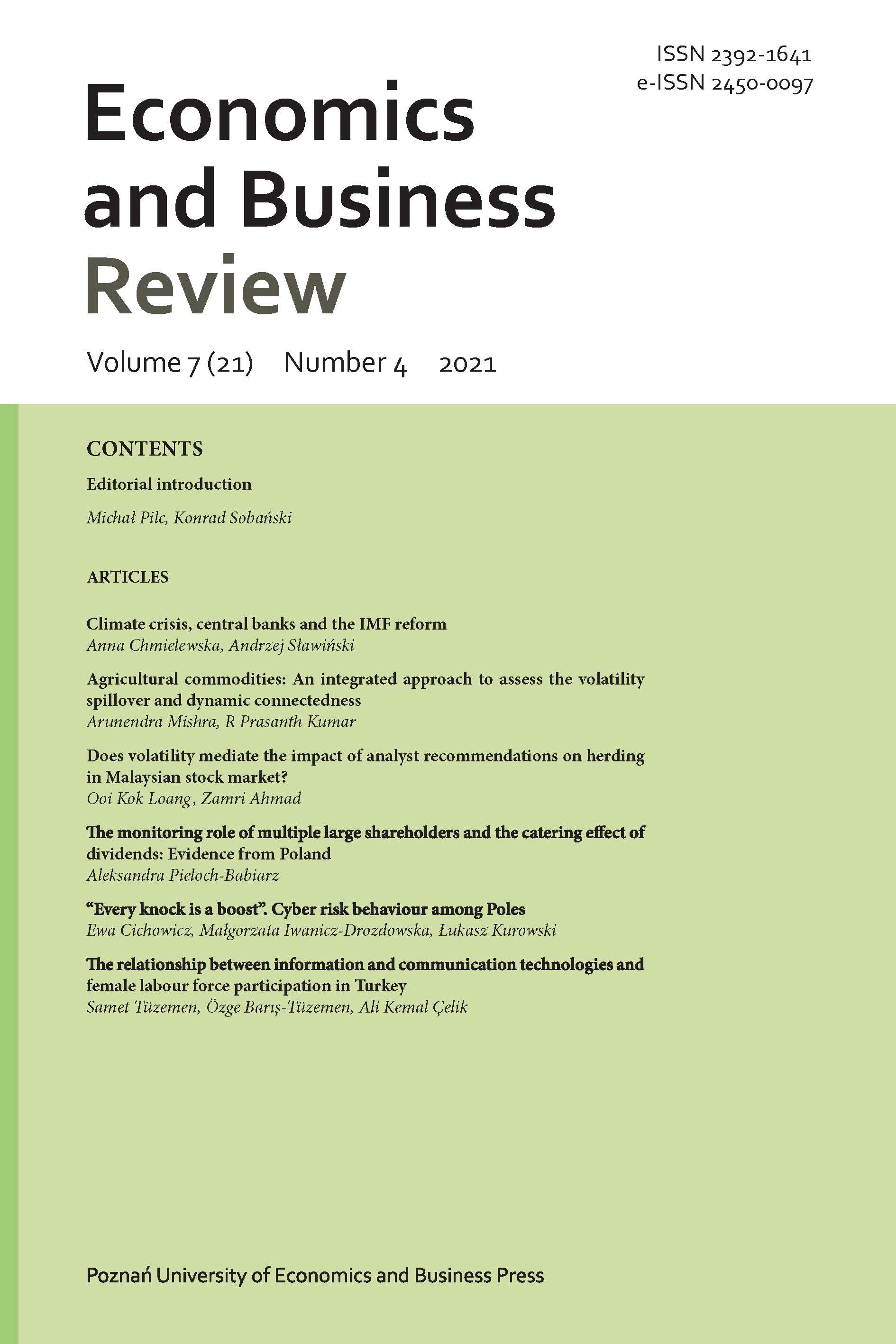 Downloads
How to Cite
Tüzemen, Samet, Özge Barış-Tüzemen, and Ali Kemal Çelik. 2021. "The Relationship Between Information and Communication Technologies and Female Labour Force Participation in Turkey". Economics and Business Review 7 (4):121-45. https://doi.org/10.18559/ebr.2021.4.7.
License
Copyright (c) 2021 Poznań University of Economics and Business
This work is licensed under a Creative Commons Attribution 4.0 International License.