Who is talent? Implications of talent definitions for talent management practice
Keywords:
talent management, human capital, human resource management
Abstract
Although talent is considered imperative for gaining a competitive advantage, talent management programs' effectiveness is unknown. It is believed that consensus on a strong theoretical underpinning for identifying talent and its general definition is yet to be achieved among academia and practitioners. This lack of integration and agreement on a single definition among scholars lead to more confusion which inhibits the advancement of talent management scholarship. The notion also requires renewed attention in the post-pandemic era because everything may not go back to normal as pre-pandemic. This study addresses the gap and focuses on reviewing the existing scholarship on talent definitions and its conceptualization in one place. The study also aims to present the potential implications of talent definition on talent management practices. Among the various implications discussed, it is argued that a single approach to talent definition makes the company vulnerable as it is not using the full potential of talent management. Finally, based on this in-depth review, the study will highlight potential critical research areas towards which the scholarship of talent may be extended.
Downloads
Download data is not yet available.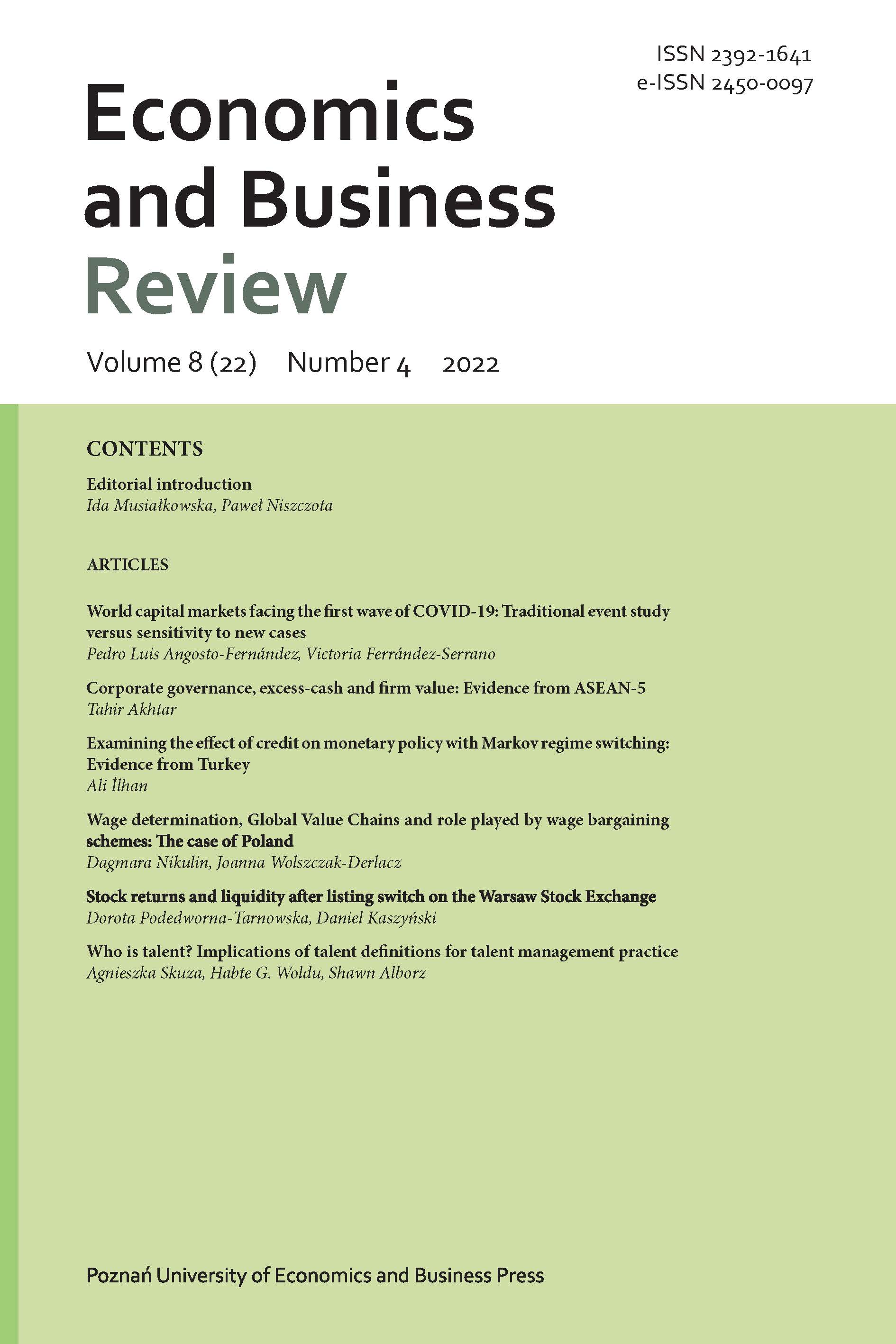 Downloads
How to Cite
Skuza, Agnieszka, Habte G. Woldu, and Shawn Alborz. 2022. "Who Is Talent? Implications of Talent Definitions for Talent Management Practice". Economics and Business Review 8 (4):136-62. https://doi.org/10.18559/ebr.2022.4.7.
License
Copyright (c) 2022 Poznań University of Economics and Business
This work is licensed under a Creative Commons Attribution 4.0 International License.