The dynamics of theories of economic growth: An impact of Unified Growth Theory
Keywords:
demographic transition, human capital, fertility rate, Oded Galor, research routine, philosophy of science, methodology
Abstract
The aim of this paper is to examine a complex pattern of mutual interdependence between Unified Growth Theory (subroutine) and the evolution of the entire field of economic growth theories (main routine) from a philosophical and methodological perspective. The analysis utilises the recently introduced concept of research routine (and respectively, subroutine) aimed at an explanation of the evolution of scientific research. The study identifies the influence of the subroutine (and its specific concept of demographic transition) on the core concepts of the main routine: human capital, population growth and learning. The results are based on network analyses of extensive bibliometric evidence from Scopus and the Web of Knowledge.
Downloads
Download data is not yet available.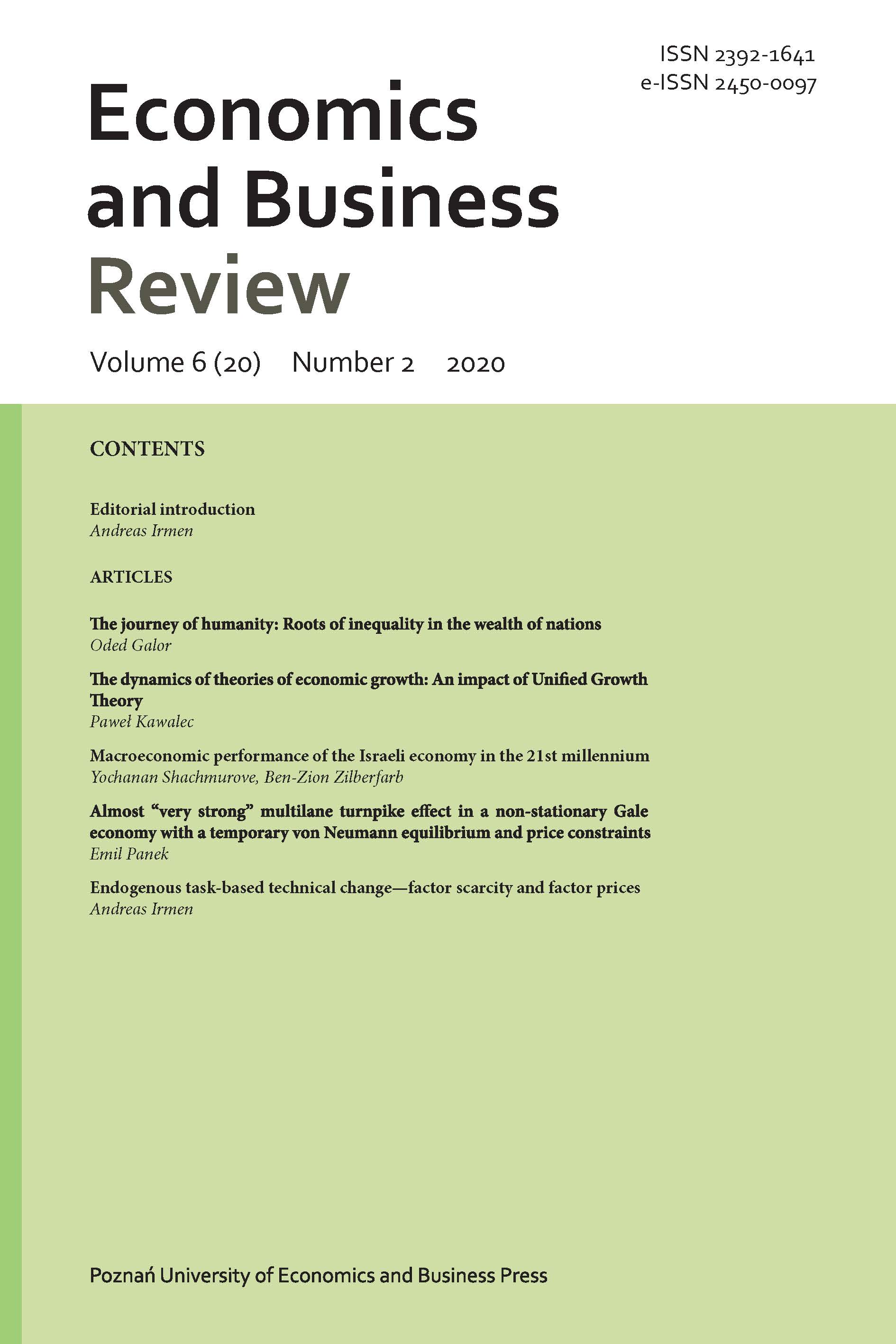 Downloads
How to Cite
Kawalec, Paweł. 2020. "The Dynamics of Theories of Economic Growth: An Impact of Unified Growth Theory". Economics and Business Review 6 (2):19-44. https://doi.org/10.18559/ebr.2020.2.3.
License
Copyright (c) 2020 Poznań University of Economics and Business
This work is licensed under a Creative Commons Attribution 4.0 International License.