Governance of director and executive remuneration in leading firms of Australia
Keywords:
Corporate governance; globalization; agency theory; institutional theory; disclosure level of director and executive remuneration
Abstract
The aim of the paper is to examine how the introduction of state regulation and self-regulation impacts on the disclosure of director and executive remuneration in Australia. In doing so, we step beyond the simple state-market dichotomy in the extant literature, and proposes a symbiotic association between both regulatory modes for remuneration governance. The study reveals that remuneration disclosure levels are significantly higher after the advent of both self-regulatory and state regulatory reforms rather than state regulation alone. Furthermore, foreign-MNCs which experience increased agency problems due to spatial complexities and increased liabilities of foreignness do not have a superior disclosure level of director and executive remuneration: findings with important messages for policy makers and for regulators.  
Downloads
Download data is not yet available.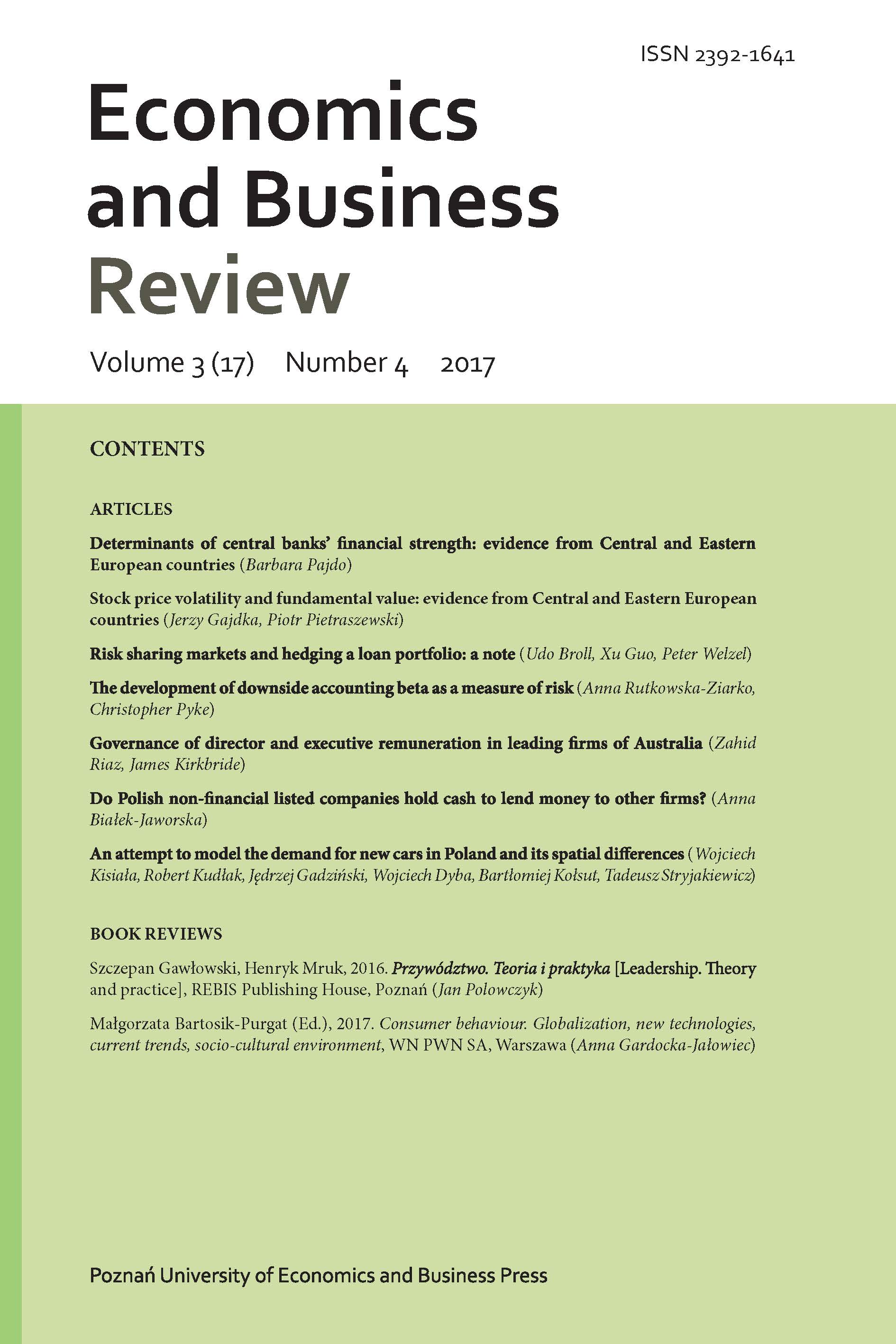 Downloads
How to Cite
Riaz, Zahid, and James Kirkbride. 2017. "Governance of Director and Executive Remuneration in Leading Firms of Australia". Economics and Business Review 3 (4):66-86. https://doi.org/10.18559/ebr.2017.4.5.
License
Copyright (c) 2017 Poznań University of Economics and Business
This work is licensed under a Creative Commons Attribution 4.0 International License.