(Re)-structuring the CEO's compensation—the case of Israel
Keywords:
CEO compensation, inequalities, compensation gap, agency theory, principal– agent conflict, corporate governance
Abstract
The executive compensation issue continues to cause protest due to the increasing number of cases of an unjustifiably high level of pay. The main conflict arises from the misalignment of interests between the short-term expectations of the manager and long-term needs of the shareholders. Since there are no universal rules on how to price the executive performance companies reach for different means of establishing the CEO's compensation and ascertaining manager's commitment towards maintaining a company's value. The issue becomes more complex once the compensation rules are not a direct effect of the market power game but are additionally restricted by government. The aim of the paper is to discuss corporate government policies introduced in Israel and their impact on executive compensation level and structure. Israel is amongst those countries that partially regulate CEO compensation and thus the Israeli experience can add to the understanding of the effectiveness of modern corporate governance.
Downloads
Download data is not yet available.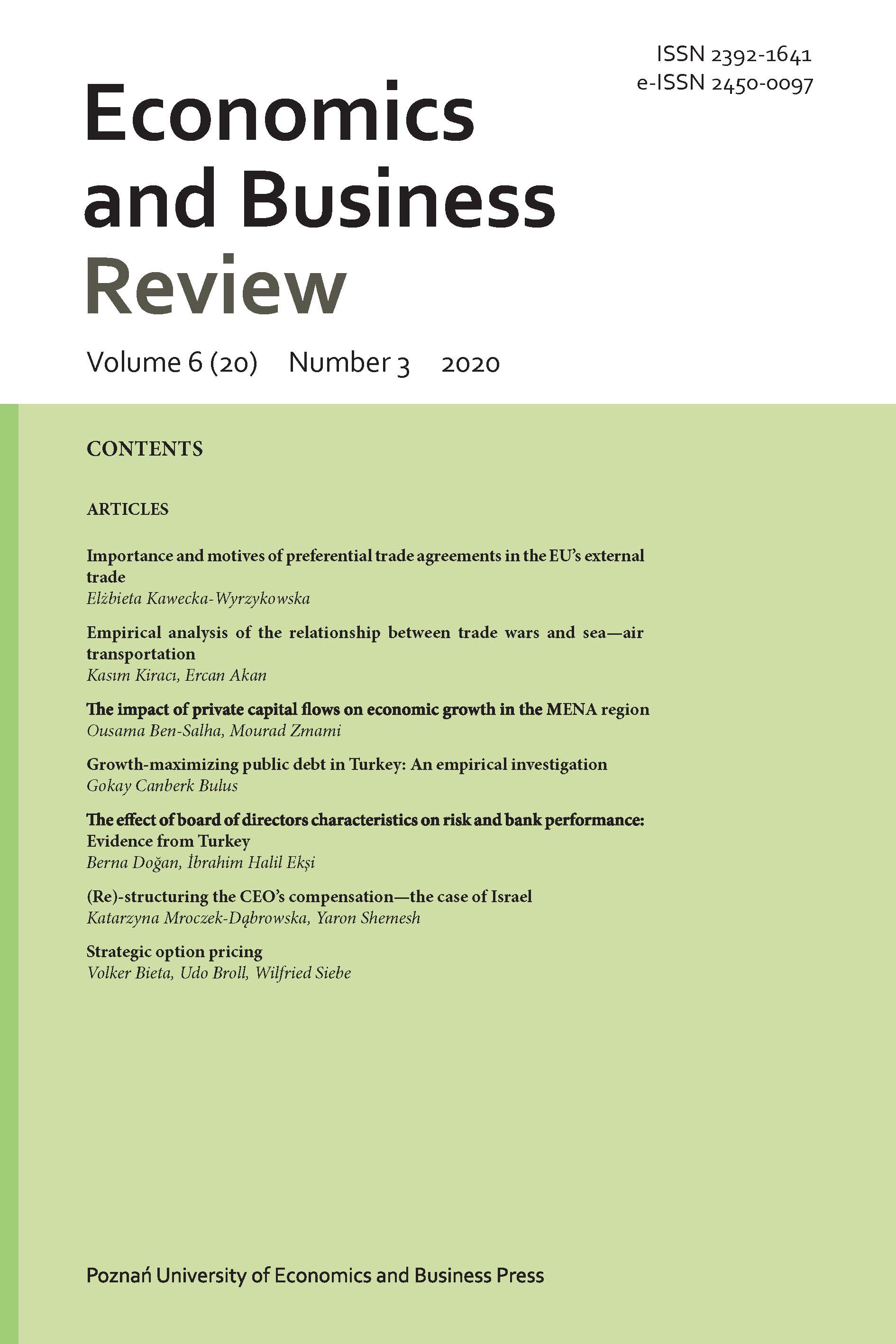 Downloads
How to Cite
Mroczek-Dąbrowska, Katarzyna, and Yaron Shemesh. 2020. "(Re)-Structuring the CEO's compensation—the Case of Israel". Economics and Business Review 6 (3):105-17. https://doi.org/10.18559/ebr.2020.3.6.
License
Copyright (c) 2020 Poznań University of Economics and Business
This work is licensed under a Creative Commons Attribution 4.0 International License.