From past to present born global phenomenon: a thematic analysis.
Keywords:
born global(s), international new ventures, global start-ups, instant internationals, instant exporters, early internationalizing firms
Abstract
The purpose of this study is to investigate all related studies that have been published between the years of 1989-2015 in the area of the born global (BG) phenomenon that enumerates the firms which are becoming active in the international market arena by using the methodology of thematic analysis. From the Web of Science Core Collection, 198 articles have been included which have been examined in detail according to their distribution throughout the years, types, focused subjects, writers, institutions, publishing houses and countries. This study is critical as it analyzes the subject of BGs / international new ventures (INVs) with their ever-mounting number, and the effects in the global market during the past three decades by reviewing related research under a systemized thematic umbrella and its importance in regards to significant contributions by defining four thematic top-groups (organizational, sustainability, internationalization, research) with detailed subgroups.  
Downloads
Download data is not yet available.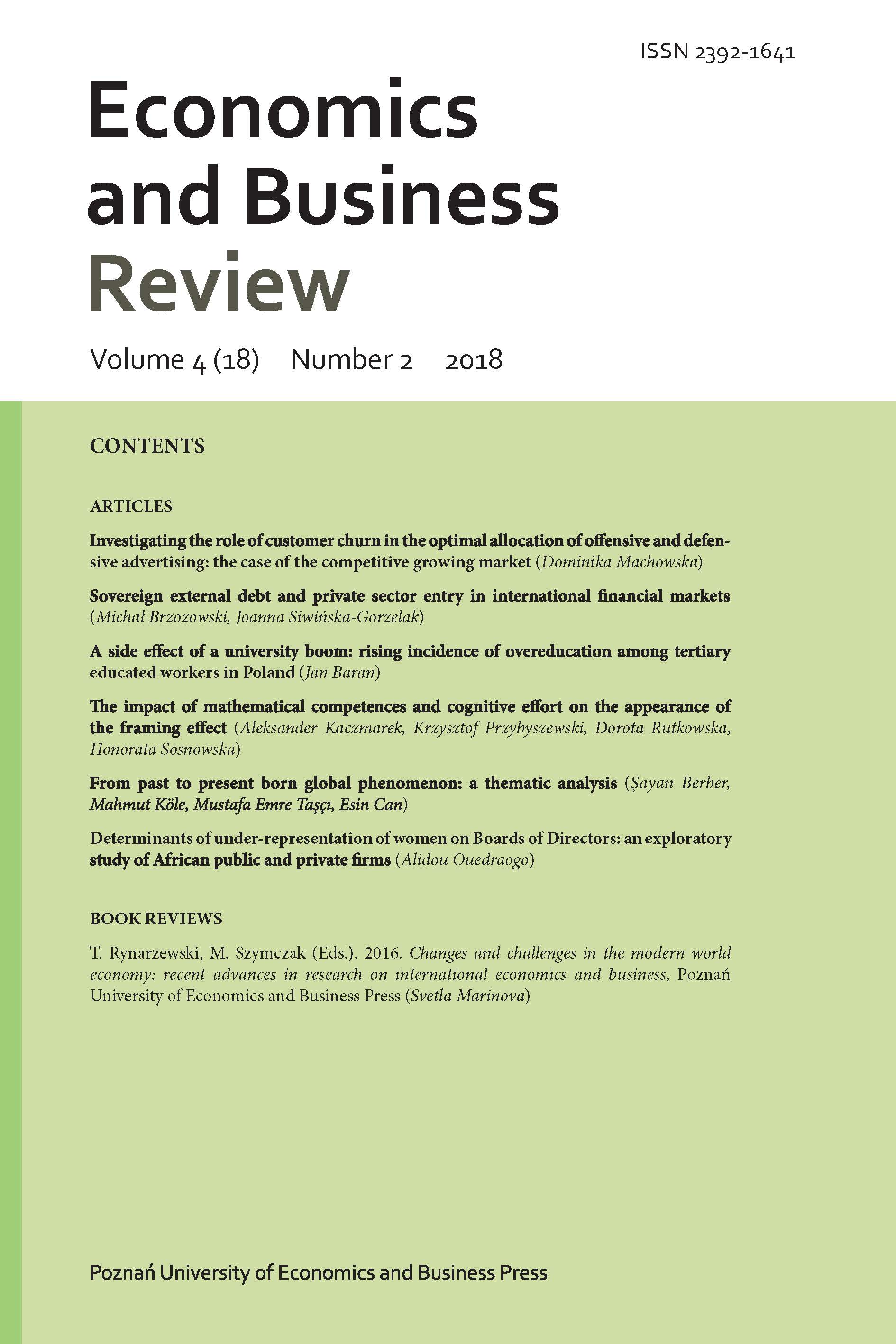 Downloads
How to Cite
Berber, Şayan, Mahmut Köle, Mustafa Emre Taşçı, and Esin Can. 2018. "From past to Present Born Global Phenomenon: A Thematic Analysis". Economics and Business Review 4 (2):80-97. https://doi.org/10.18559/ebr.2018.2.5.
License
Copyright (c) 2018 Poznań University of Economics and Business
This work is licensed under a Creative Commons Attribution 4.0 International License.