Different sources of market information and product innovativeness
Keywords:
product innovativeness, market information, new product, sources of information
Abstract
The purpose of this study is to identify whether the gathering of market information from different sources – i.e. from customers, competitors and other entities – is related to product innovativeness. The relationships proposed so far have not been empirically investigated but they can have important theoretical and practical implications for product innovation. To achieve the purpose of the paper data concerning 287 new products were used by applying confirmatory factor analysis and structural equation modelling. The findings indicate that the obtaining of market information from customers and market entities, other than customers and competitors, has a positive impact on product innovativeness, but there was no such relationship in the case of gathering information from competitors.  
Downloads
Download data is not yet available.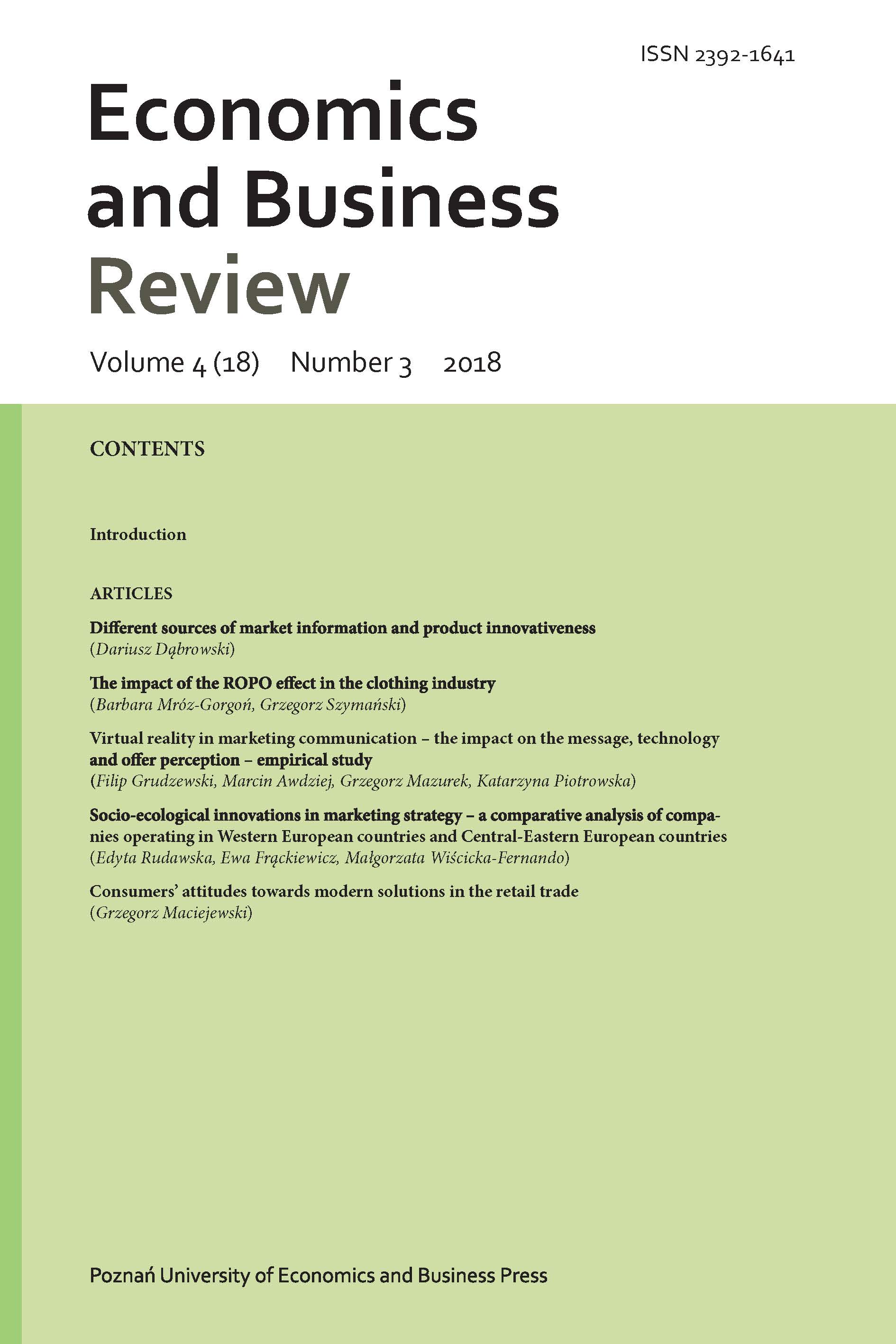 Downloads
How to Cite
Dąbrowski, Dariusz. 2018. "Different Sources of Market Information and Product Innovativeness". Economics and Business Review 4 (3):7-23. https://doi.org/10.18559/ebr.2018.3.2.
License
Copyright (c) 2018 Poznań University of Economics and Business
This work is licensed under a Creative Commons Attribution 4.0 International License.