Constitutional conflicts in the European Union: court packing in Poland vs. the United States
Keywords:
Poland, constitutional law, constitutional court, constitutional rights, Supreme Court Compliance, judiciary, court packing, European Union, United States
Abstract
Court packing greatly threatens democracy. This paper examines, compares and draws conclusions from two attempts: The PiS government is near to packing Polish courts; President Roosevelt tried but failed to pack the U.S. Supreme Court in 1937. In most democracies a head of government with a legislative majority and strong party control can pack courts, giving complete control. The United States escaped; Roosevelt lacked complete party control. Poland is unlucky; PiS is strongly controlled. Peaceful domestic protest is necessary, but Poland's hope is from EU-level institutional pressure, supported by major democracies, to reverse packing and prevent further seizure of power.
Downloads
Download data is not yet available.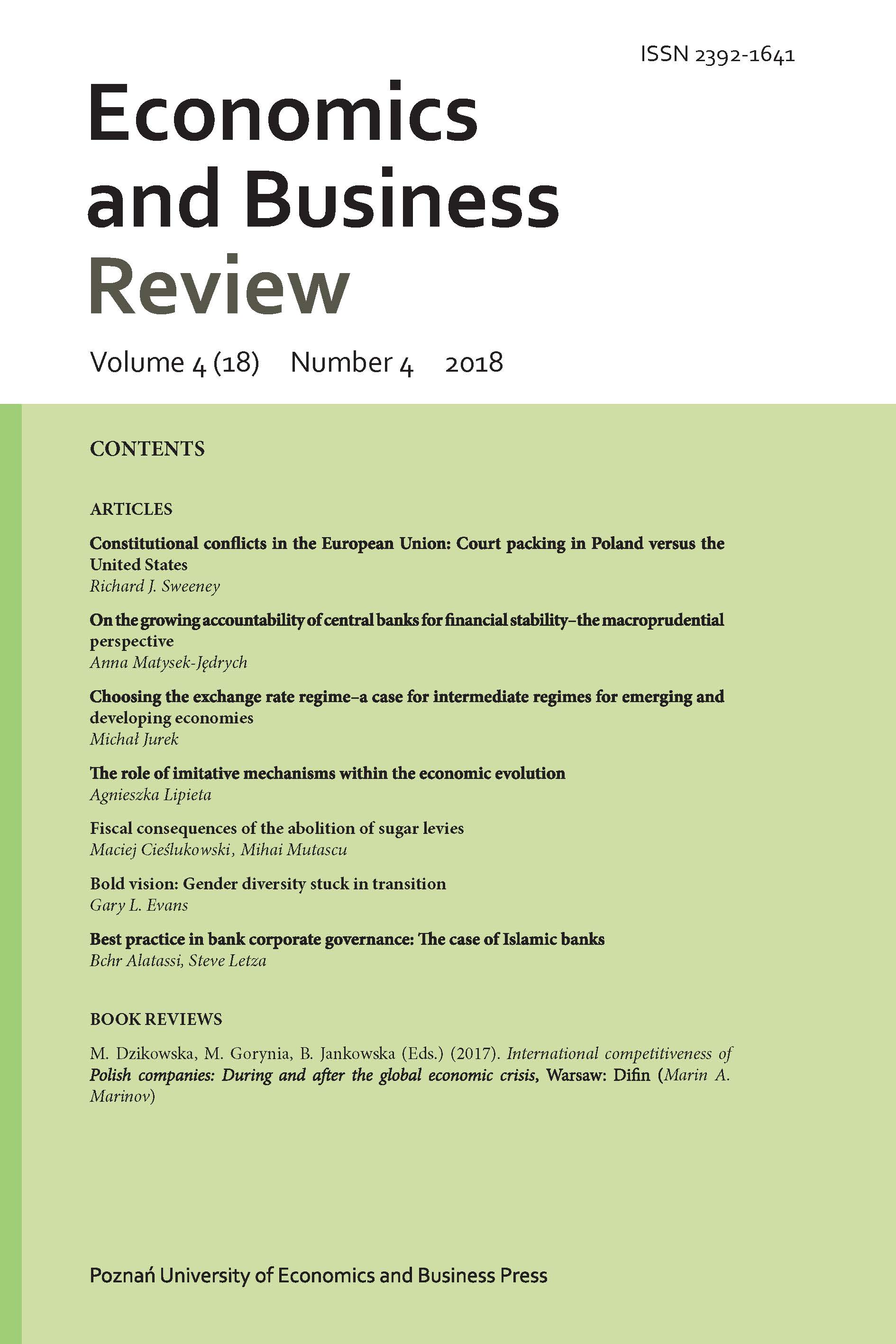 Downloads
How to Cite
Sweeney, Richard. 2018. "Constitutional Conflicts in the European Union: Court Packing in Poland Vs. The United States". Economics and Business Review 4 (4):3-29. https://doi.org/10.18559/ebr.2018.4.1.
License
Copyright (c) 2018 Poznań University of Economics and Business
This work is licensed under a Creative Commons Attribution 4.0 International License.