Fiscal consequences of the abolition of sugar levies
Keywords:
sugar levies, sugar market, EU budget, net contributors and beneficiaries
Abstract
From October 2017 the European Union envisages the abolition of the socalled sugar quotas and minimum prices for buying sugar beet. As a consequence of these changes the sugar levies paid by the sugar factories of the Member States will cease to apply. The article identifies the fiscal effects of the abolition of these levies. The European Union and the Member States will lose some of their budget revenues. The structure of Member States' burdens for GNI payments will also change as well as their operating balance relative to the EU budget. Through the change Poland will gain, whereas some large net contributors will lose, i.e. the Netherlands, Sweden and the United Kingdom.
Downloads
Download data is not yet available.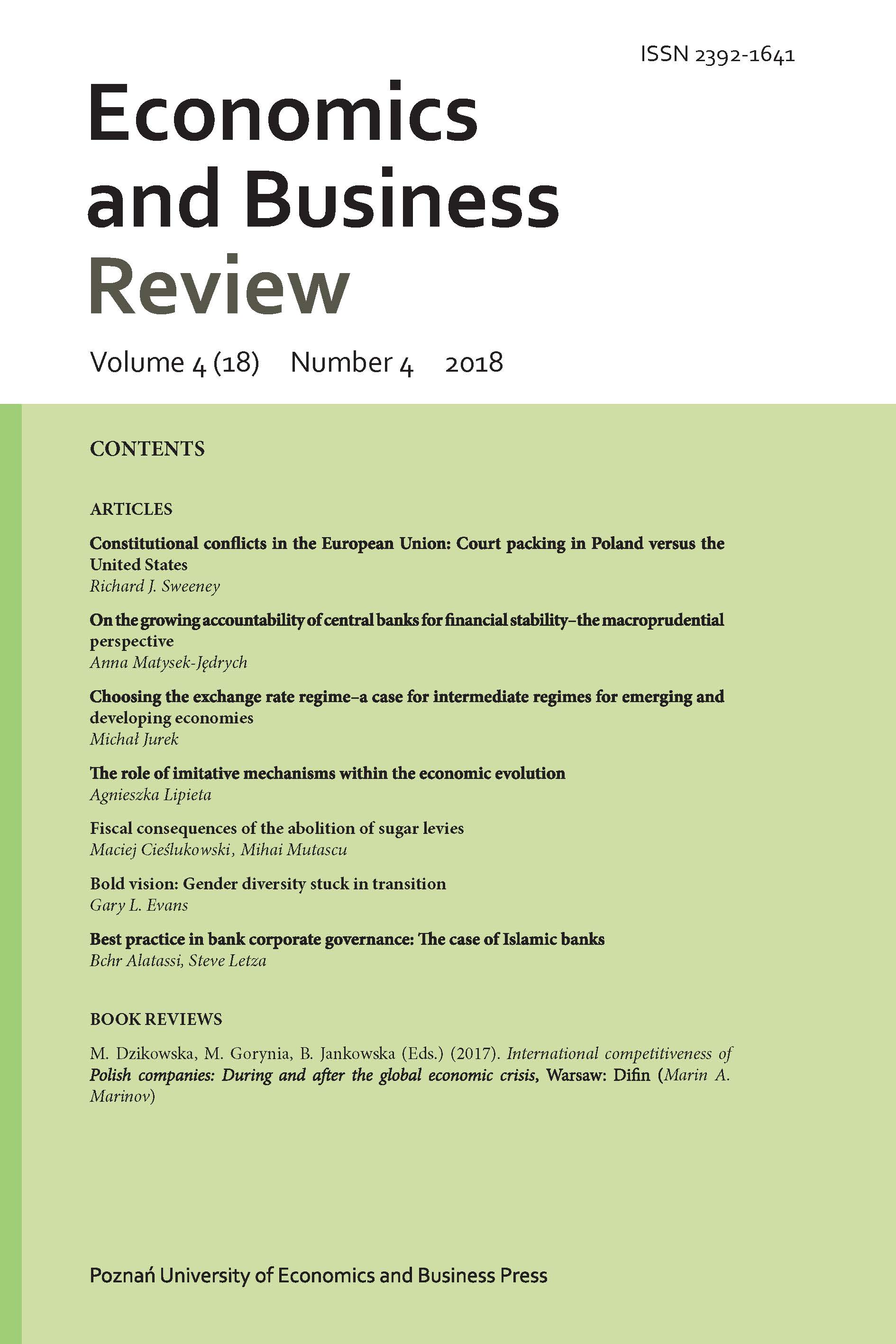 Downloads
How to Cite
Cieślukowski, Maciej, and Mihai Mutascu. 2018. "Fiscal Consequences of the Abolition of Sugar Levies". Economics and Business Review 4 (4):83-96. https://doi.org/10.18559/ebr.2018.4.5.
License
Copyright (c) 2018 Poznań University of Economics and Business
This work is licensed under a Creative Commons Attribution 4.0 International License.