Sanctions and their role in preventing the appropriation of the creditor's property rights in bankruptcy proceedings–the case of Poland
Keywords:
sanctions, bankruptcy law, transaction costs, property rights theory
Abstract
The aim of this paper is to fill the cognitive gap regarding the role of sanctions in the protection of a creditor's property rights in the event of an entrepreneur insolvency. The impact of sanctions on transaction costs, including their identification and types, as well as the impact on the protection of creditor rights, has been poorly recognized in the subject literature to date. This article investigates the theory of transaction costs and property rights by providing an identification and description of formal negative sanctions, as well as their impact on counteracting the appropriation of creditors' rights in bankruptcy proceedings. These studies are part of the discussion on the role of formalized negative sanctions, in terms of enforcing behaviours expected by the legislator.
Downloads
Download data is not yet available.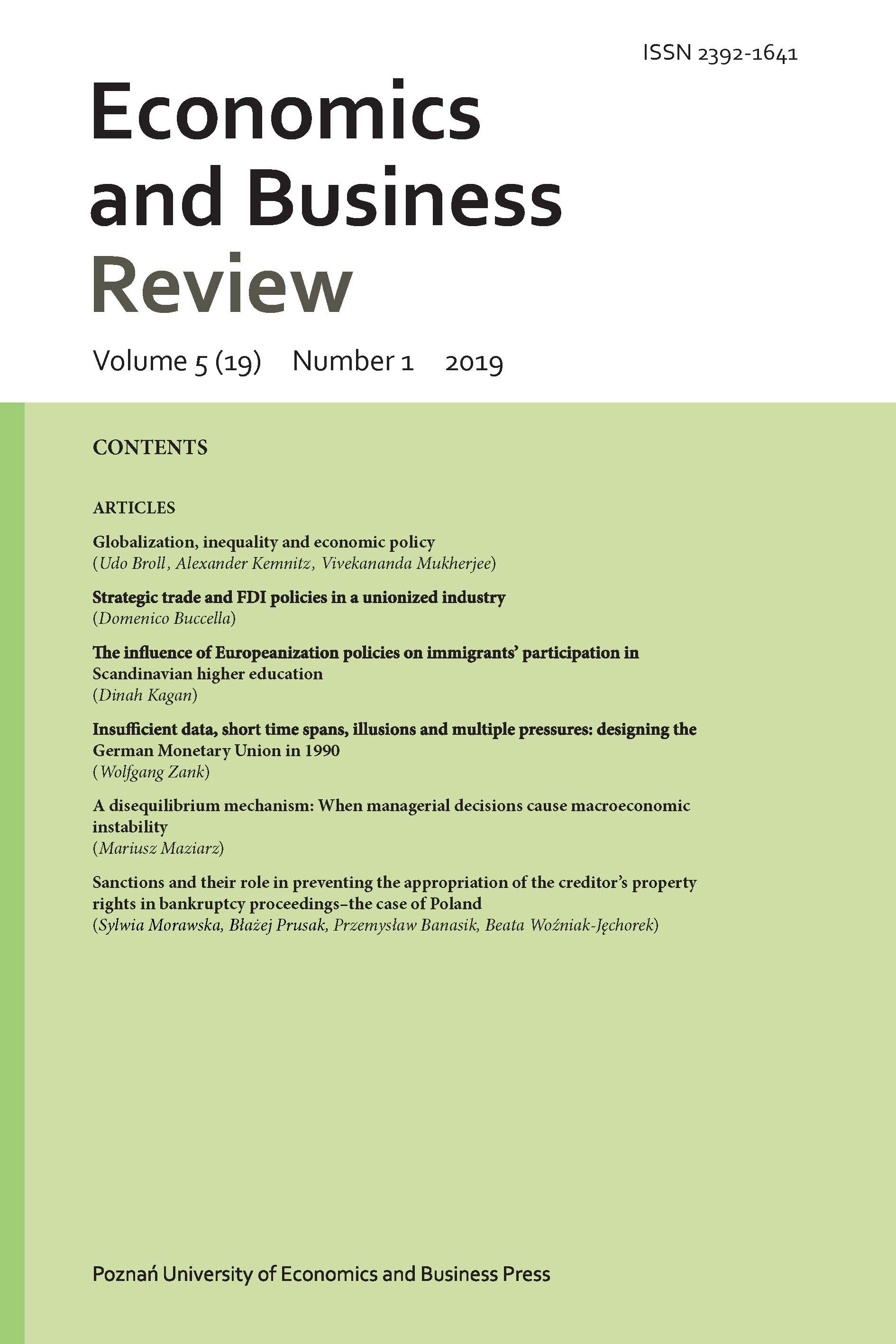 Downloads
How to Cite
Morawska, Sylwia, Błażej P Prusak, Przemysław Banasik, and Beata Woźniak-Jęchorek. 2019. "Sanctions and Their Role in Preventing the Appropriation of the creditor's Property Rights in Bankruptcy proceedings–the Case of Poland". Economics and Business Review 5 (1):93-113. https://doi.org/10.18559/ebr.2019.1.6.
License
Copyright (c) 2019 Poznań University of Economics and Business
This work is licensed under a Creative Commons Attribution 4.0 International License.