Unpacking the provision of the industrial commons in Industry 4.0 cluster
Keywords:
cluster, industrial commons, digital transformation / Industry 40, aviation
Abstract
This paper argues that provision of industrial commons (IC), might be considered as a crucial factor of a cluster's attractiveness in digital transformation, e.g. in Industry 4.0 (I4.0) time. By drawing on the qualitative case study method of Hamburg Aviation cluster (HAv), it aims at exploring the nature of IC in the leading German I4.0 cluster. Proximity emerges, even if sometimes not explicitly, as the recurring topic facilitating the provision of IC, along with the advancement of I4.0. As Industry 4.0 stipulates much uncertainty, the closeness featuring in clusters, seems to bring various benefits, which can help address challenges associated with I4.0, and faced mainly by small and medium firms (SMEs). The vicinity to key actors and the gains of networking, reflect the importance of (un)articulated proximity
Downloads
Download data is not yet available.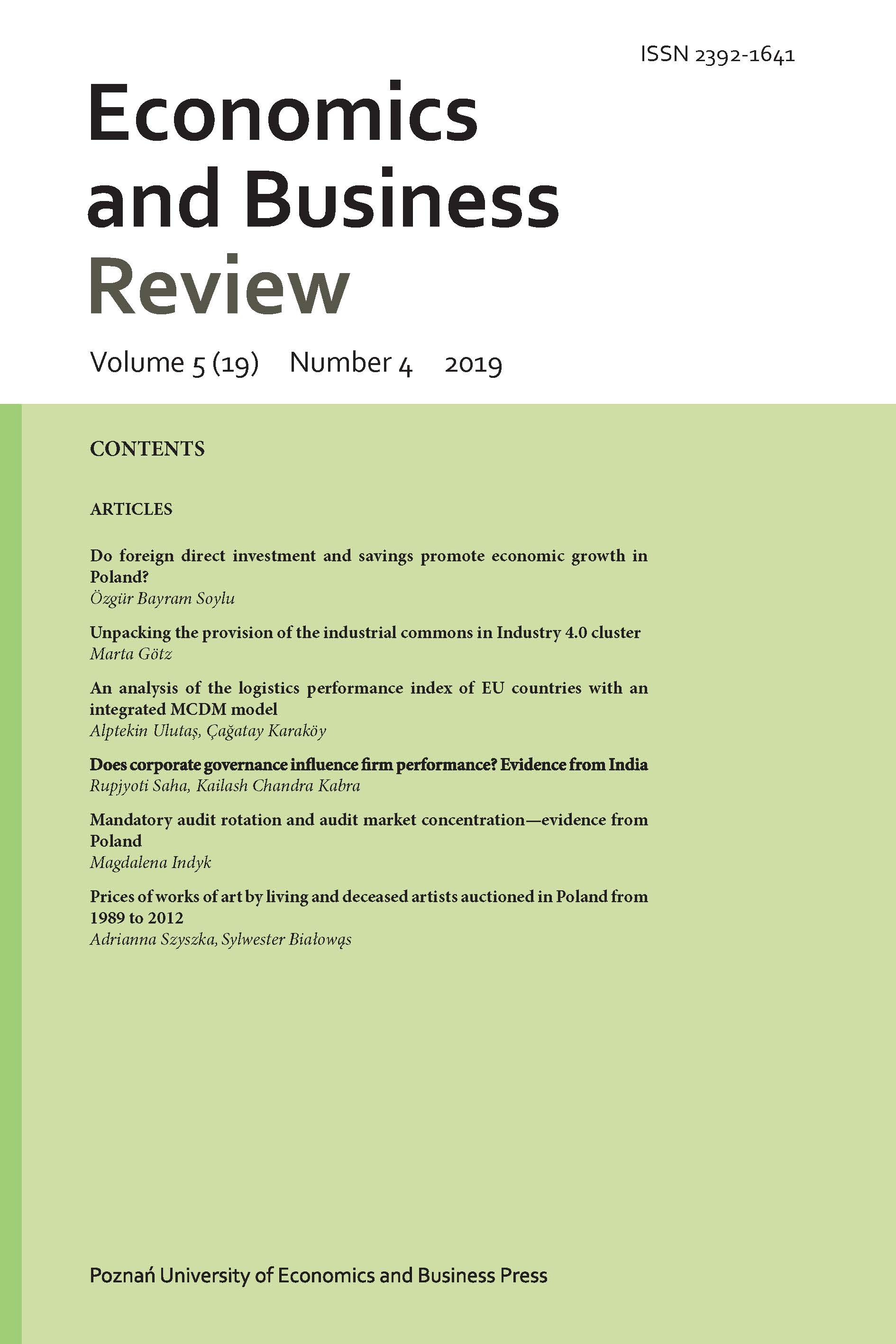 Downloads
How to Cite
Götz Marta. 2019. "Unpacking the Provision of the Industrial Commons in Industry 4.0 Cluster". Economics and Business Review 5 (4):23-48. https://doi.org/10.18559/ebr.2019.4.2.
License
Copyright (c) 2019 Poznań University of Economics and Business
This work is licensed under a Creative Commons Attribution 4.0 International License.