The journey of humanity: Roots of inequality in the wealth of nations
Keywords:
growth, comparative development, great divergence, Malthusian Epoch, population diversity
Abstract
This essay explores the journey of humanity since the emergence of Homo sapiens 300,000 years ago. It analyses the critical role of Unified Growth Theory in resolving two fundamental mysteries that had characterized this journey: (i) The mystery of growth—why did living standards stagnate for most of human history and what led to their sudden soar 200 years ago? (ii) the mystery of inequality—what are the roots of the major surge in inequality across nations and why have these gaps widened dramatically over the past 200 years?
Downloads
Download data is not yet available.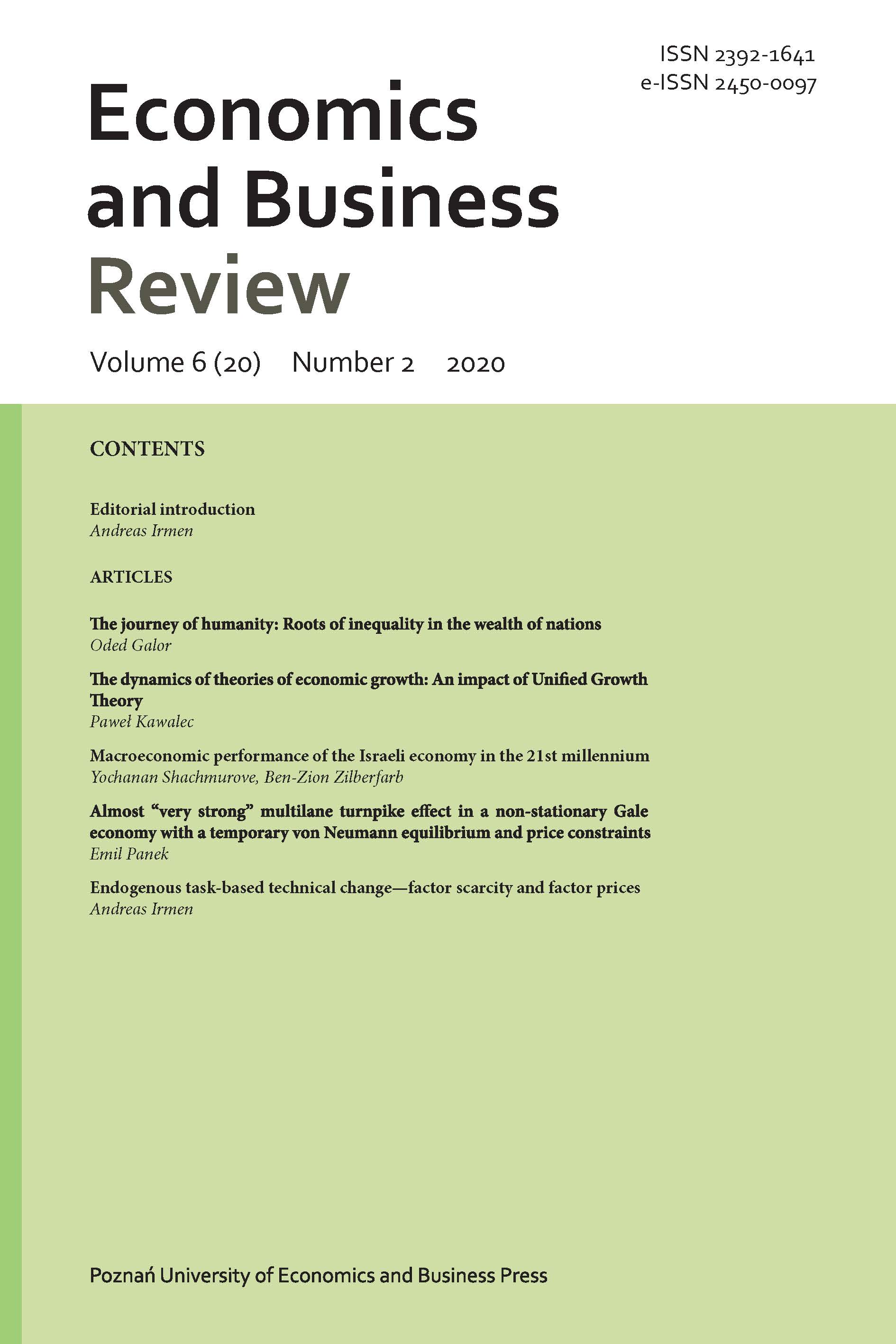 Downloads
How to Cite
Galor, Oded. 2020. "The Journey of Humanity: Roots of Inequality in the Wealth of Nations". Economics and Business Review 6 (2):7-18. https://doi.org/10.18559/ebr.2020.2.2.
License
Copyright (c) 2020 Poznań University of Economics and Business
This work is licensed under a Creative Commons Attribution 4.0 International License.