Macroeconomic performance of the Israeli economy in the 21st millennium
Keywords:
growth; education and health; inequality; happiness; coronavirus; Israel
Abstract
The Israeli economy in the first two decades of the 21st century is an example of an economic transformation that may serve as a role model for addressing many challenges to economic growth. Data from this period have shown significant developments in economic growth over this relatively short period of time and indicate that these advances are attributable to policies targeting inflation, labor force participation and education. While challenges remain—including economic inequality, suboptimal health care and the threat of coronavirus pandemic to global growth—we explore developments evidenced to promote economic growth.
Downloads
Download data is not yet available.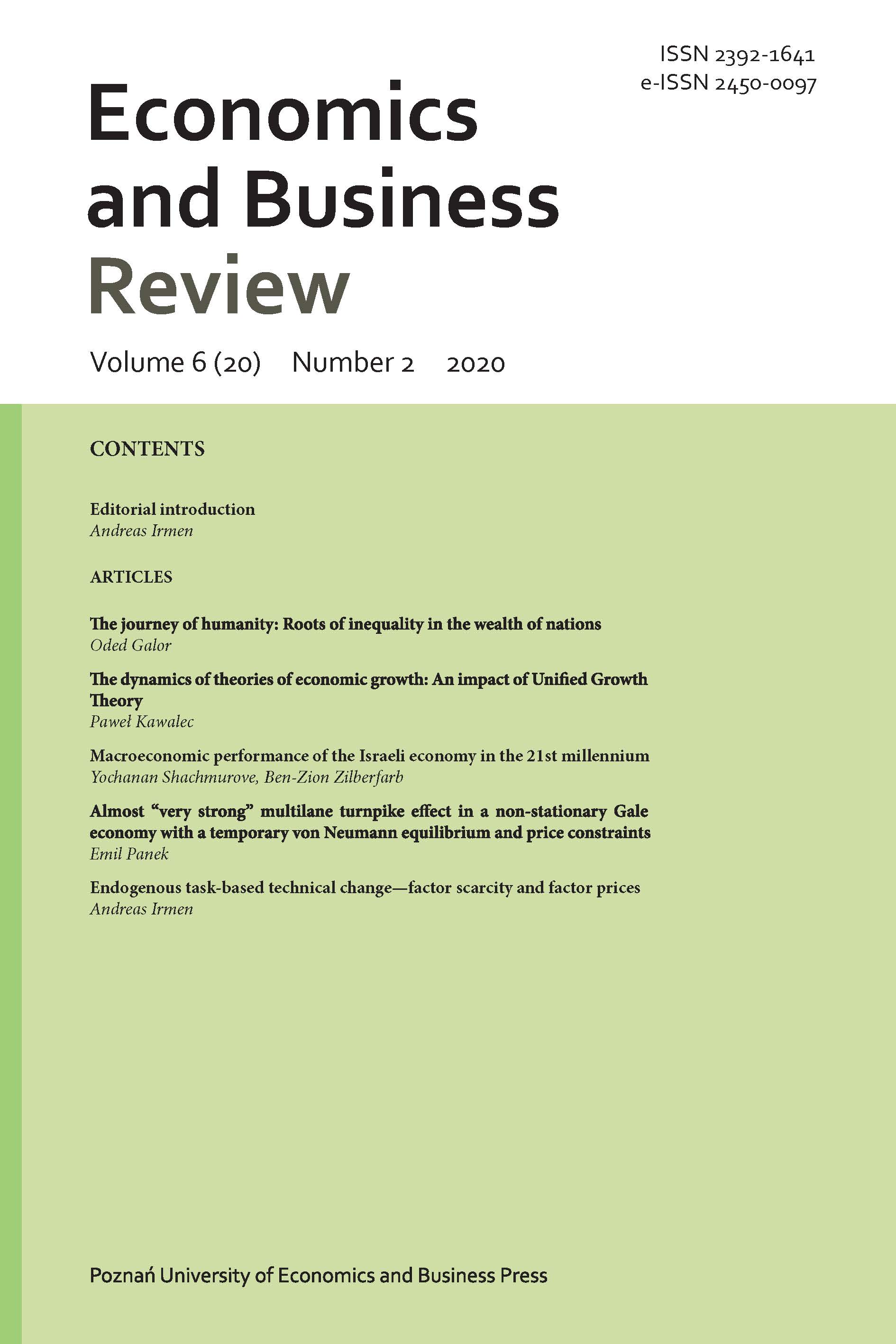 Downloads
How to Cite
Shachmurove, Yochanan, and Ben-Zion Zilberfarb. 2020. "Macroeconomic Performance of the Israeli Economy in the 21st Millennium". Economics and Business Review 6 (2):45-65. https://doi.org/10.18559/ebr.2020.2.4.
License
Copyright (c) 2020 Poznań University of Economics and Business
This work is licensed under a Creative Commons Attribution 4.0 International License.