The effect of board of directors characteristics on risk and bank performance: Evidence from Turkey
Keywords:
corporate governance, bank performance, non-performing loans
Abstract
A bank, particularly in developing countries like Turkey, is one of the most important institutions in the financial sector. Therefore knowing the factors affecting the performance of banks is important for the development of the sector. One of the factors affecting the risk and profitability of banking sector is the internal factors of the banks. The aim of this paper is to investigate the board of directors' characteristics and its effect on risk level measured by non-performing loans and on bank performance measured by asset profitability using the Generalized Method of Moments (GMM) estimator. Data from nineteen deposit banks for the period 2012–2018 were used. The result of the study determined that the board size, foreign board members and the independent board members have an effect on both non-performing loans and the return on assets.
Downloads
Download data is not yet available.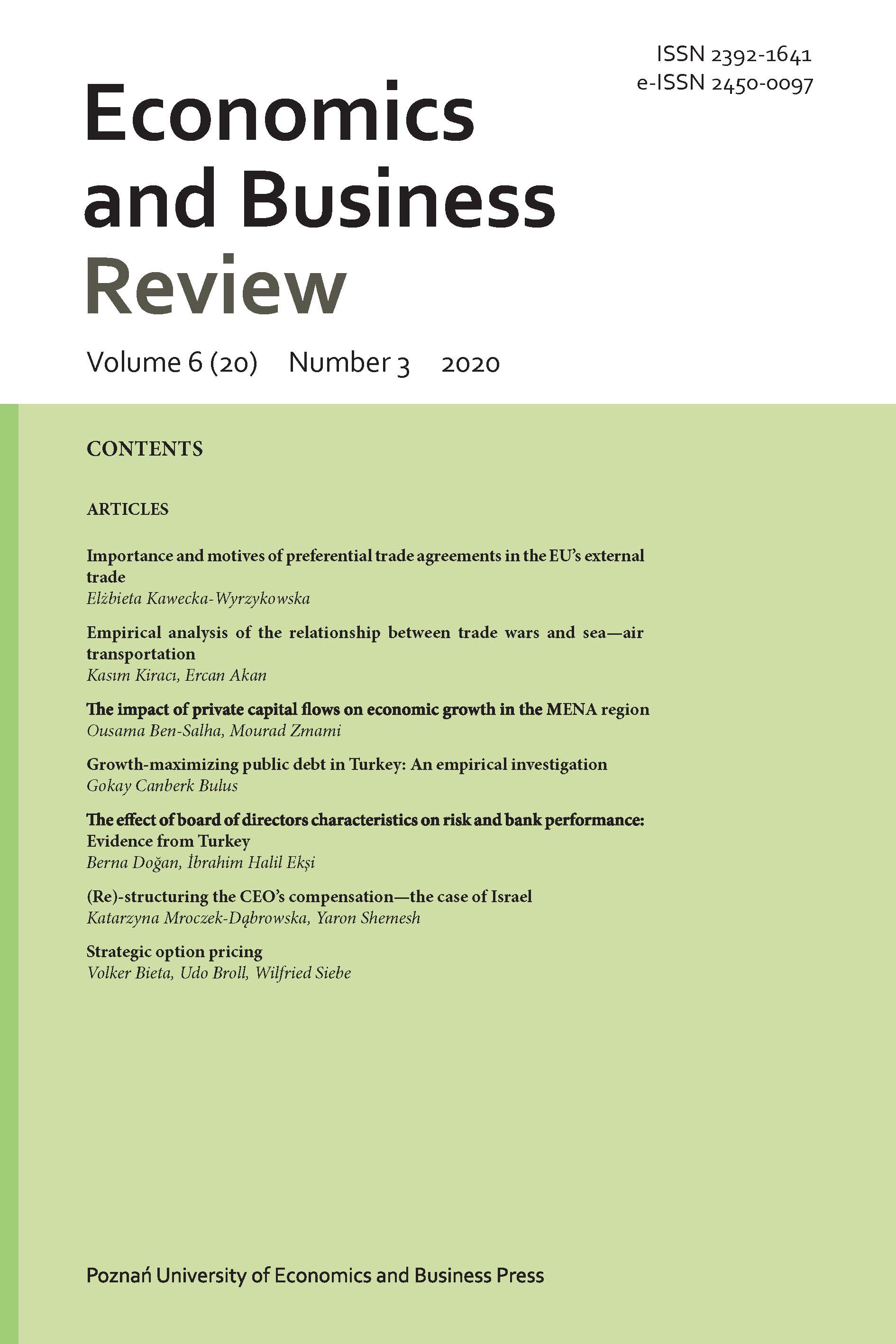 Downloads
How to Cite
Doğan, Berna, and İbrahim Halil Ekşi. 2020. "The Effect of Board of Directors Characteristics on Risk and Bank Performance: Evidence from Turkey". Economics and Business Review 6 (3):88-104. https://doi.org/10.18559/ebr.2020.3.5.
License
Copyright (c) 2020 Poznań University of Economics and Business
This work is licensed under a Creative Commons Attribution 4.0 International License.