The motivation of business leaders in socialist and market-based systems (An essay to celebrate the 90th birthday of János Kornai)
Keywords:
comparative systems, corporate governance, principal-agent theory
Abstract
Janos Kornai was well ahead of mainstream economic thought in comprehending that senior executives have been operating in an intrinsically contradictory situation both in socialist and market-based economies and that there is no full remedy to handle conflicts of interest which arise. Kornai presented a comprehensive theory on this in his most important book, the Anti-Equilibrium, as early as 1971. The difficulties experienced by state-owned enterprises (SOEs) were not rooted merely in the socialist ownership form, but they were, to a significant extent, caused by the fact that SOEs were typically very large firms.  
Downloads
Download data is not yet available.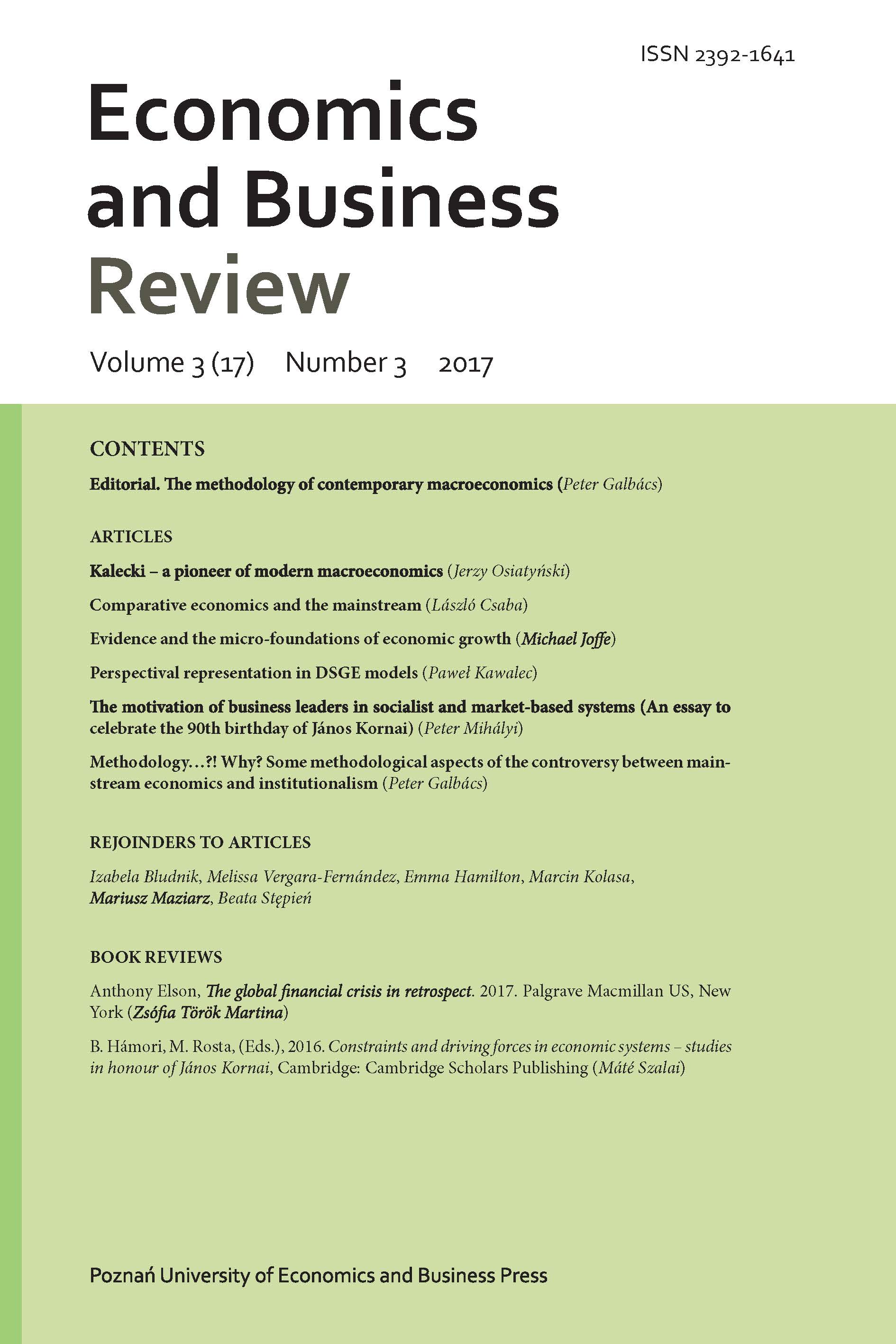 Downloads
How to Cite
Mihályi, Peter. 2017. "The Motivation of Business Leaders in Socialist and Market-Based Systems (An Essay to Celebrate the 90th Birthday of János Kornai)". Economics and Business Review 3 (3):100-111. https://doi.org/10.18559/ebr.2017.3.6.
License
Copyright (c) 2017 Poznań University of Economics and Business
This work is licensed under a Creative Commons Attribution 4.0 International License.