Inequality and politics in Brazil: Bolsa Familia and beyond
Keywords:
Bolsa Familia, inclusion, inequality, Lula da Silva
Abstract
The Bolsa Familia program of money transfers to the roughly 50 million poor at the bottom of the pyramid is internationally known but its success was grounded in a much wider set of 149 programs constituting an integrated and inter-sector policy. With inequality presently soaring not only in Brazil but throughout the world the aim of this paper is to understand how inclusive and sustainable policies can work both for society and the economy and assess their performance in Brazil as an illustration of institutional change as a key approach. Equally essential is understanding the power of the global financial interests which generated the drama of 1 percent having more wealth than the other 99 percent. Both mechanisms, of inclusion and exclusion, are analyzed here, on the basis of the Brazilian experience.
Downloads
Download data is not yet available.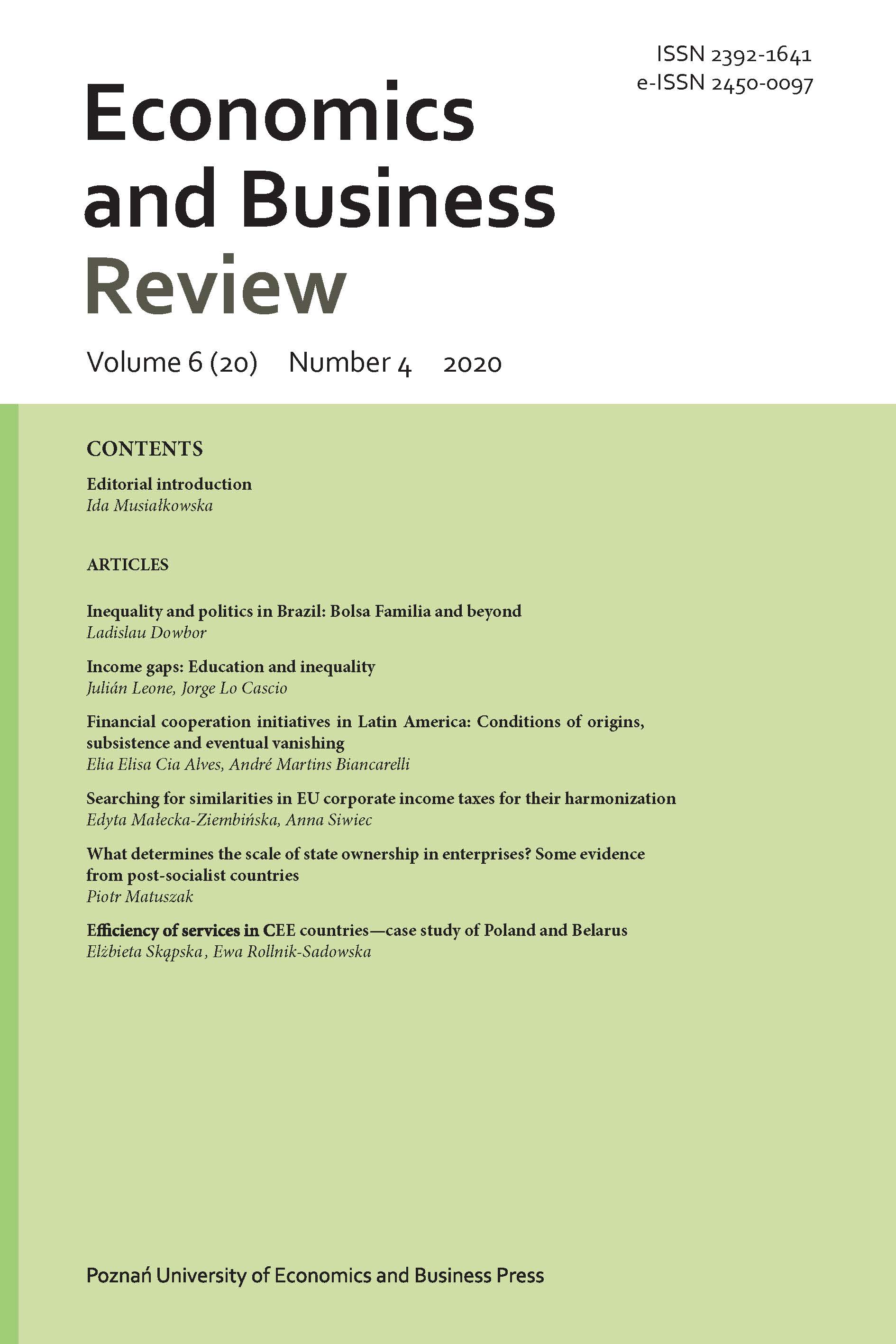 Downloads
How to Cite
Dowbor, Ladislau. 2020. "Inequality and Politics in Brazil: Bolsa Familia and Beyond". Economics and Business Review 6 (4):7-26. https://doi.org/10.18559/ebr.2020.4.2.
License
Copyright (c) 2020 Poznań University of Economics and Business
This work is licensed under a Creative Commons Attribution 4.0 International License.