The monitoring role of multiple large shareholders and the catering effect of dividends: Evidence from Poland
Keywords:
dividends, the catering theory of dividends, multiple large shareholders, controlling shareholder, blockholders, monitoring of the first largest shareholder, WSE
Abstract
On the world capital markets, there is a lack of research on how multiple large shareholders (MLS) monitoring of the first largest shareholder affects the catering effect of dividends. To fill this research gap, one should ascertain whether MLS control the first largest shareholder to align pay-outs with investor sentiment for dividends. Therefore, the aim of this article is to assess the integrated MLS impact on the strength of the catering effect of dividends. The study covers Polish electrotechnical companies in 2009–2020 with the use of fixed effects models. The value added is that the paper presents the results of novel research concerning the impact of MLS on dividends. The main findings are: 1) the strongest catering effect is observed when the total number of shares held by MLS is large; 2) the catering effect weakens most when the first largest shareholder is a controlling shareholder and the second largest owner holds relatively many shares.
Downloads
Download data is not yet available.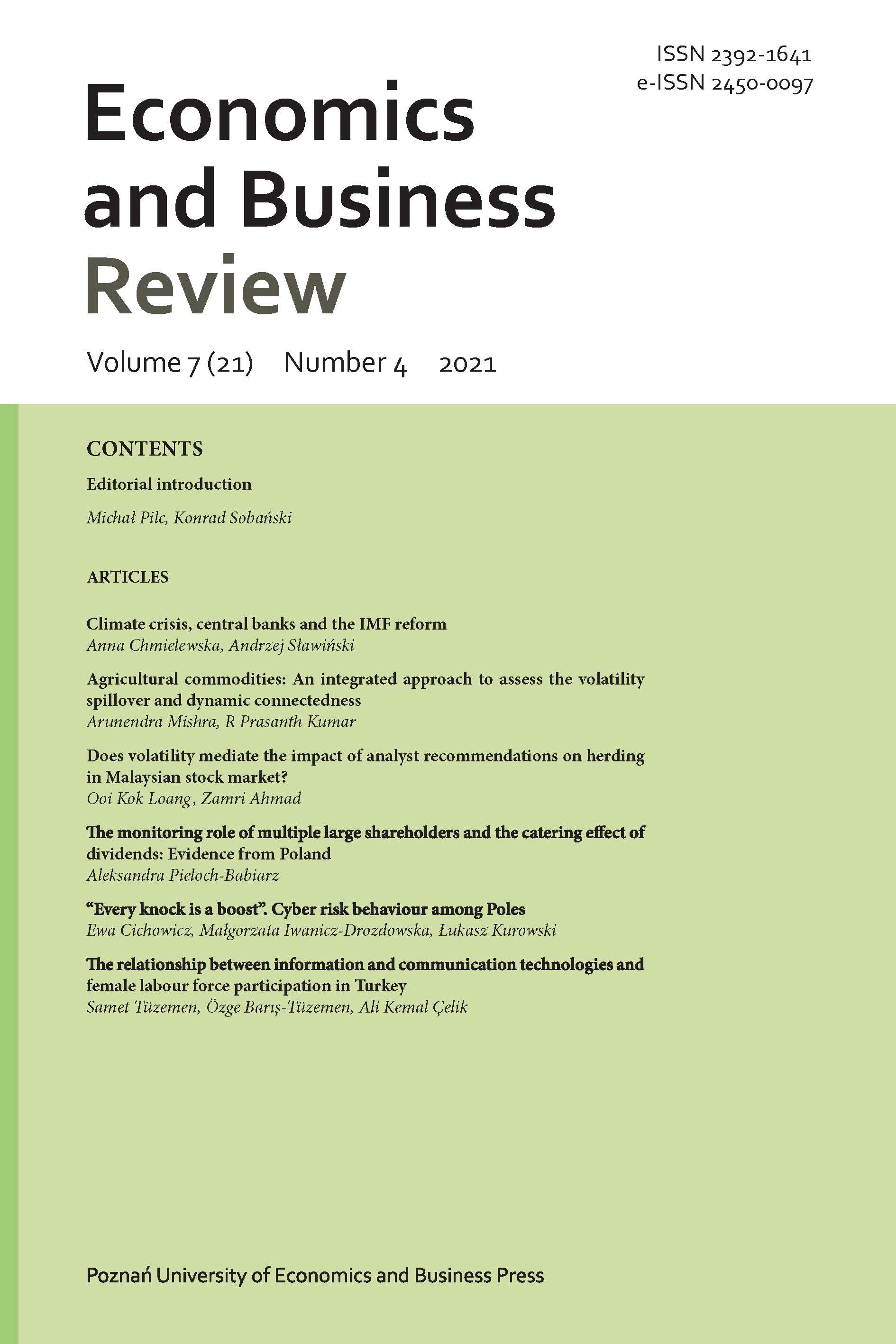 Downloads
How to Cite
Pieloch-Babiarz, Aleksandra. 2021. "The Monitoring Role of Multiple Large Shareholders and the Catering Effect of Dividends: Evidence from Poland". Economics and Business Review 7 (4):72-93. https://doi.org/10.18559/ebr.2021.4.5.
License
Copyright (c) 2021 Poznań University of Economics and Business
This work is licensed under a Creative Commons Attribution 4.0 International License.