Energy tokens as digital instruments of financial investment
Keywords:
digital tokens, tokenization, climate-aligned tokens, energy tokens, investment efficiency
Abstract
The aim of the paper is to evaluate the investment attractiveness of selected energy tokens from the point of view of the effectiveness measures applied to ordinary financial instruments. The authors also classify energy tokens among climate-aligned tokens and digital instruments of green investments financing. In this way, it was possible to compare energy tokens against traditional financial instruments. Furthermore, the authors attempted to investigate the relationship between the formation of returns of the researched energy tokens and the returns on stock and commodity markets. The results of the study indicate the low investment attractiveness of energy tokens compared to investments in stock markets, commodity markets and investments in major cryptocurrencies such as Bitcoin and Ethereum. The research therefore indicates that buyers of energy tokens today should not be driven by investment or speculative motives but rather by a desire to obtain a means of clearing energy trading, or other utility.
Downloads
Download data is not yet available.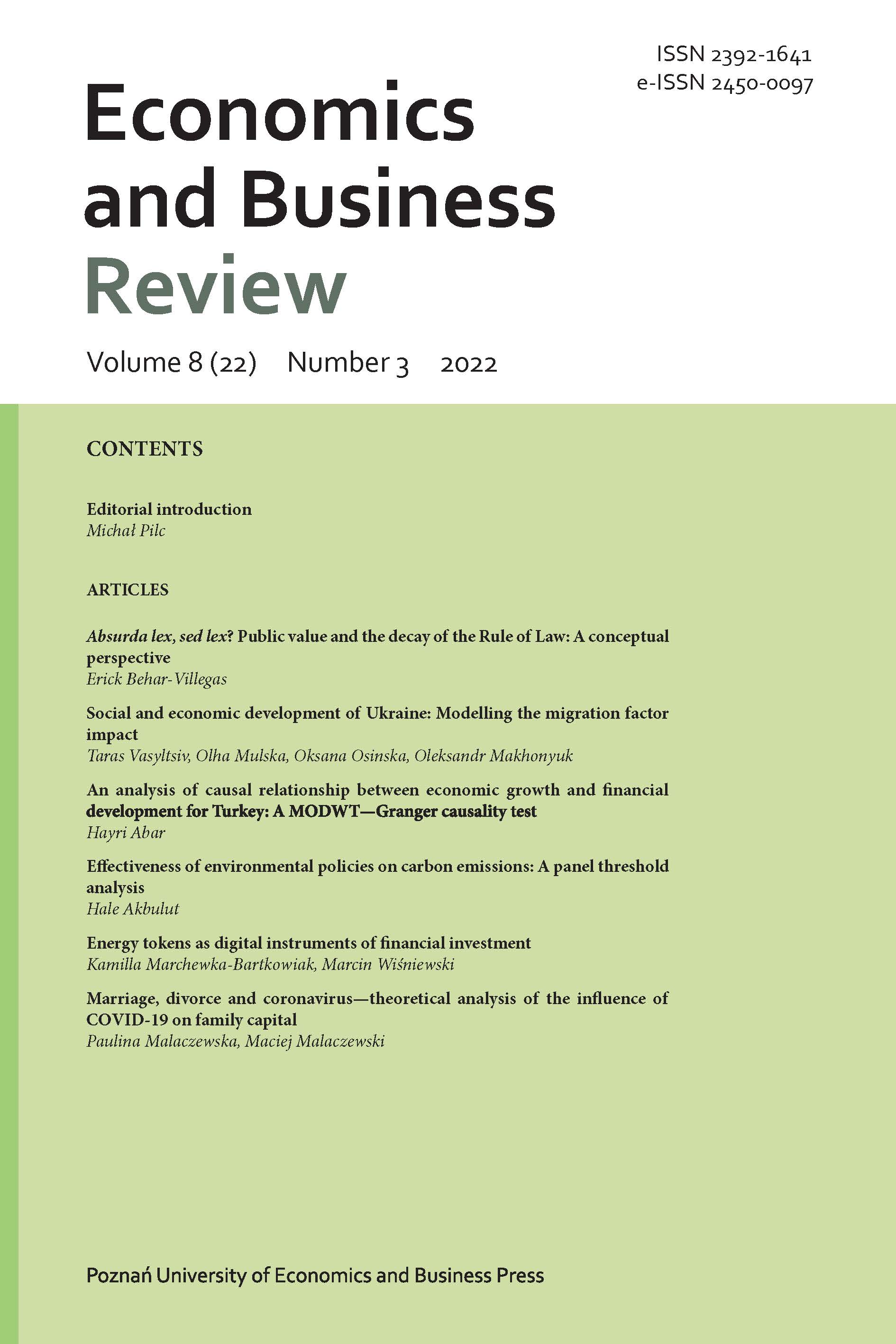 Downloads
How to Cite
Marchewka-Bartkowiak, Kamilla, and Marcin Wiśniewski. 2022. "Energy Tokens As Digital Instruments of Financial Investment". Economics and Business Review 8 (3):109-25. https://doi.org/10.18559/ebr.2022.3.6.
License
Copyright (c) 2022 Poznań University of Economics and Business
This work is licensed under a Creative Commons Attribution 4.0 International License.