Cyberattacks on critical infrastructure: An economic perspective
Keywords:
critical infrastructure, economics of cybersecurity, blockchain, globalized economy, smart grid
Abstract
The aim of this article is to analyze the economic aspects of cybersecurity of critical infrastructure defined as physical or virtual systems and assets that are vital to a country's functioning and whose incapacitation or destruction would have a debilitating impact on national, economic, military and public security. The functioning of modern states, firms and individuals increasingly relies on digital or cyber technologies and this trend has also materialized in various facets of critical infrastructure. Critical infrastructure presents a new cybersecurity area of attacks and threats that requires the attention of regulators and service providers. Deploying critical infrastructure systems without suitable cybersecurity might make them vulnerable to intrinsic failures or malicious attacks and result in serious negative consequences. In this article a fuller view of costs and losses associated with cyberattacks that includes both private and external (social) costs is proposed. An application of the cost-benefit analysis or the Return on Security Investment (ROSI) indicator is presented to evaluate the worthiness of cybersecurity efforts and analyze the costs associated with some major cyberattacks in recent years. The "Identify, Protect, Detect, Respond and Recover" (IPDRR) framework of organizing cybersecurity efforts is also proposed as well as an illustration as to how the blockchain technology could be utilized to improve security and efficiency within a critical infrastructure.
Downloads
Download data is not yet available.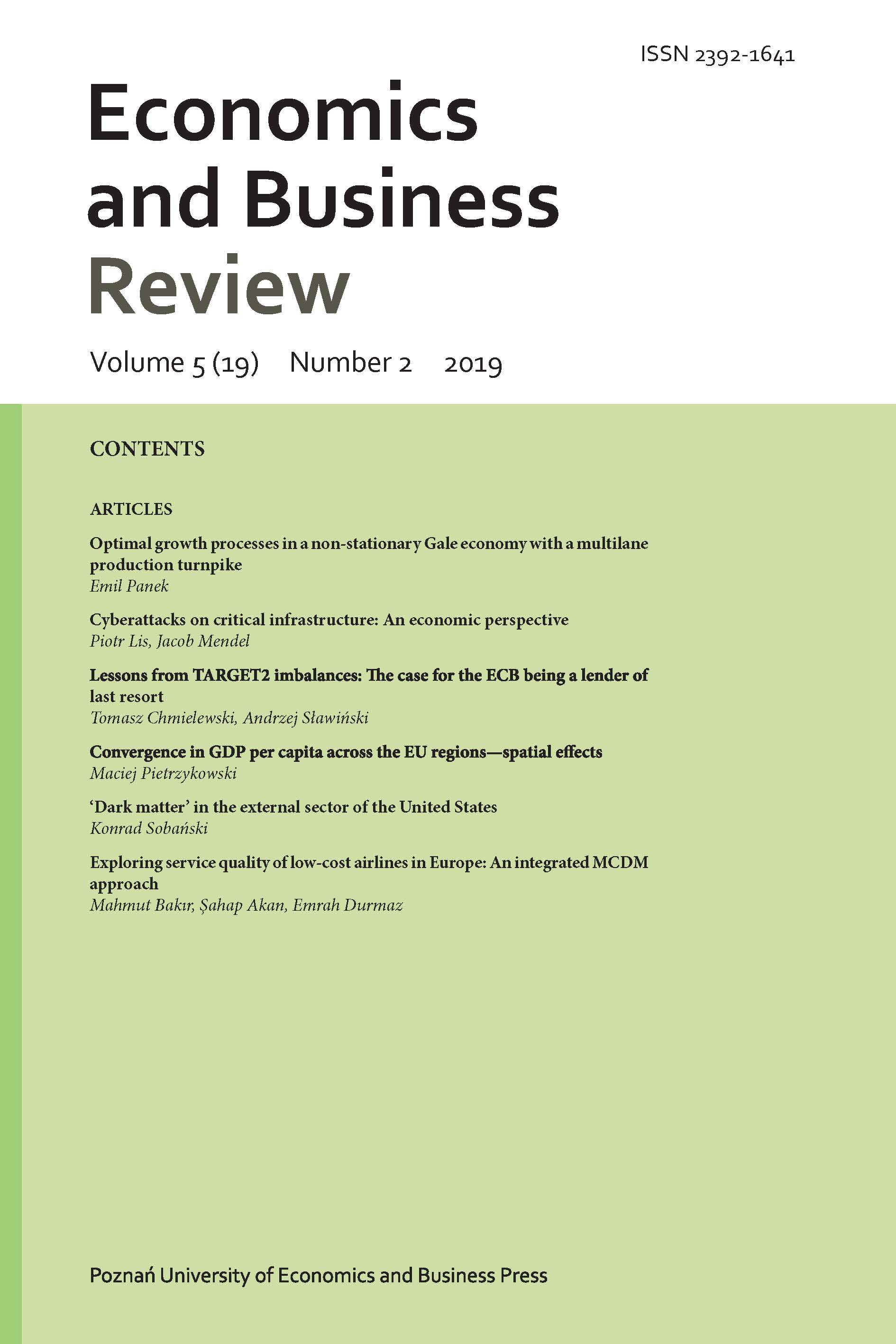 Downloads
How to Cite
Lis, Piotr, and Jacob Mendel. 2019. "Cyberattacks on Critical Infrastructure: An Economic Perspective". Economics and Business Review 5 (2):24-47. https://doi.org/10.18559/ebr.2019.2.2.
License
Copyright (c) 2019 Poznań University of Economics and Business
This work is licensed under a Creative Commons Attribution 4.0 International License.