Absurda lex, sed lex? Public value and the decay of the Rule of Law: A conceptual perspective
Keywords:
Public Value, Rule of Law, legal-formalism, legal institutions, democratic decay, property rights
Abstract
The Rule of Law serves, under a broadly accepted notion of justice, the enforcement of property rights and a relative predictability of citizen affairs, i.e. it fosters Public Value. However, it is subject to risks that materialise in weakened institutions, uncertainty and transaction costs. The connection between Public Value and the Rule of Law becomes salient when understanding how the latter degenerates at the expense of the former. This article provides two theoretical frameworks that explain the connection between the two concepts, as well as three manifestations of the Rule of Law's decay. These comprise the excess of legal-formalism, the excess of discretion in enforcement and the instrumentalisation of the law, i.e. when it embodies injustice. Although they vary depending on the legal system, these aspects build a conceptual body that illustrates how contingent legal outcomes affect society, developing Daly's (2019) concept of democratic decay in the economics and business literature.
Downloads
Download data is not yet available.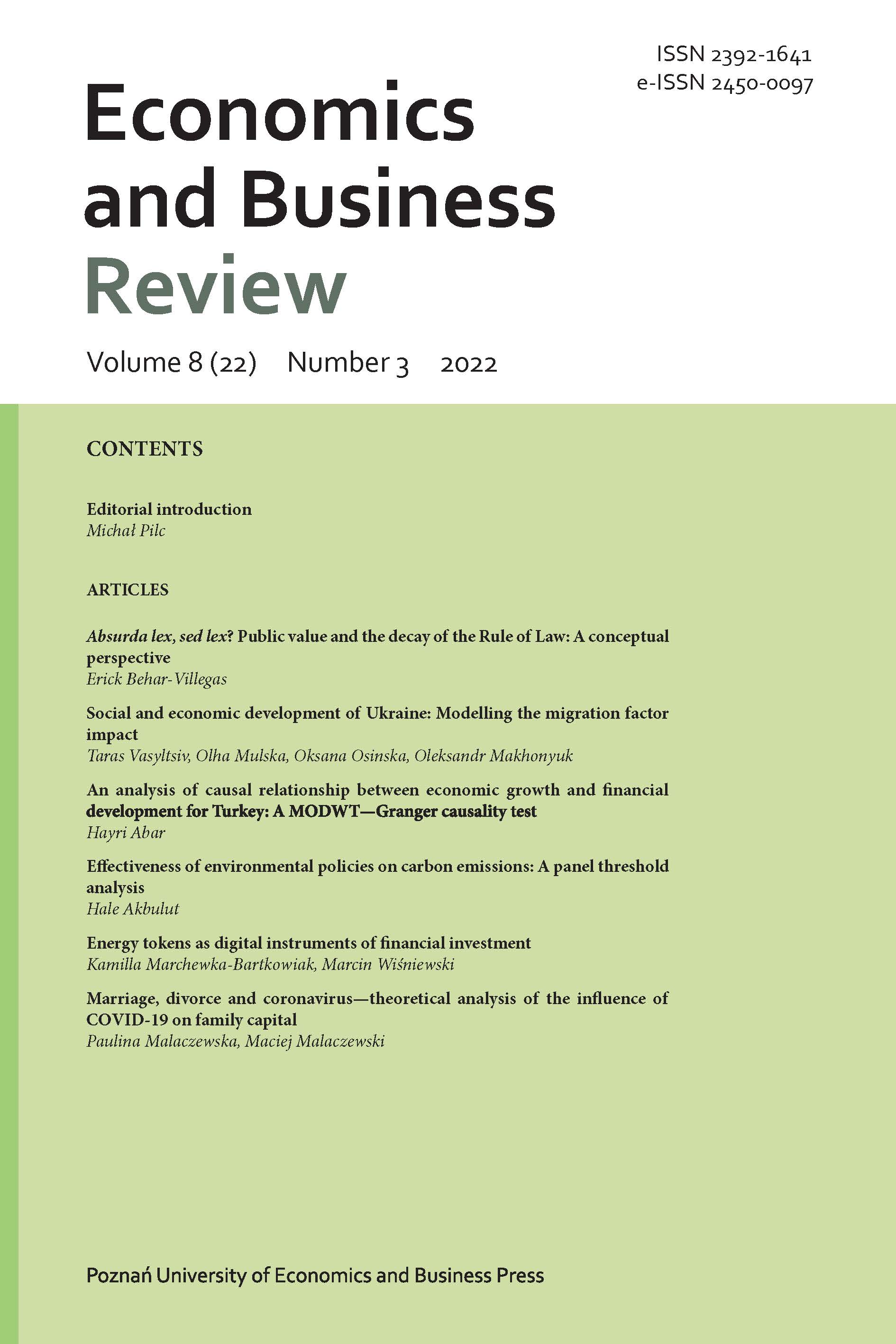 Downloads
How to Cite
Behar-Villegas, Erick. 2022. "Absurda Lex, Sed Lex? Public Value and the Decay of the Rule of Law: A Conceptual Perspective". Economics and Business Review 8 (3):7-26. https://doi.org/10.18559/ebr.2022.3.2.
License
Copyright (c) 2022 Poznań University of Economics and Business
This work is licensed under a Creative Commons Attribution 4.0 International License.