A synthesis of evolutionary and behavioural economics
Keywords:
evolutionary economics, behavioural economics, evolutionary paradigm, Adam Smith
Abstract
The article presents the current state of evolutionary economics against the backdrop of changes related to the potential use of the achievements of other social sciences, in particular psychology, as well as dynamically developing neuroscience. The article suggests a synthesis of evolutionary and behavioural economics concepts as a logical consequence of evolutionary cooperation processes in social sciences. Interdisciplinary initiatives create new perspectives on generation synergy effects for all participants. Contemporary evolutionary economists present the nature of ongoing innovation-driven economic change as a long evolutionary process. The main creator of the econosphere as a global system is a man–entrepreneur who is also the result of evolutionary processes. For this reason evolutionary economics should take into account the results of behavioural economics' research based on modern psychology and neuroscience. The cornerstone of evolutionary and behavioural economics synthesis are the theories of Adam Smith which should be regarded as his holistic intellectual heritage.
Downloads
Download data is not yet available.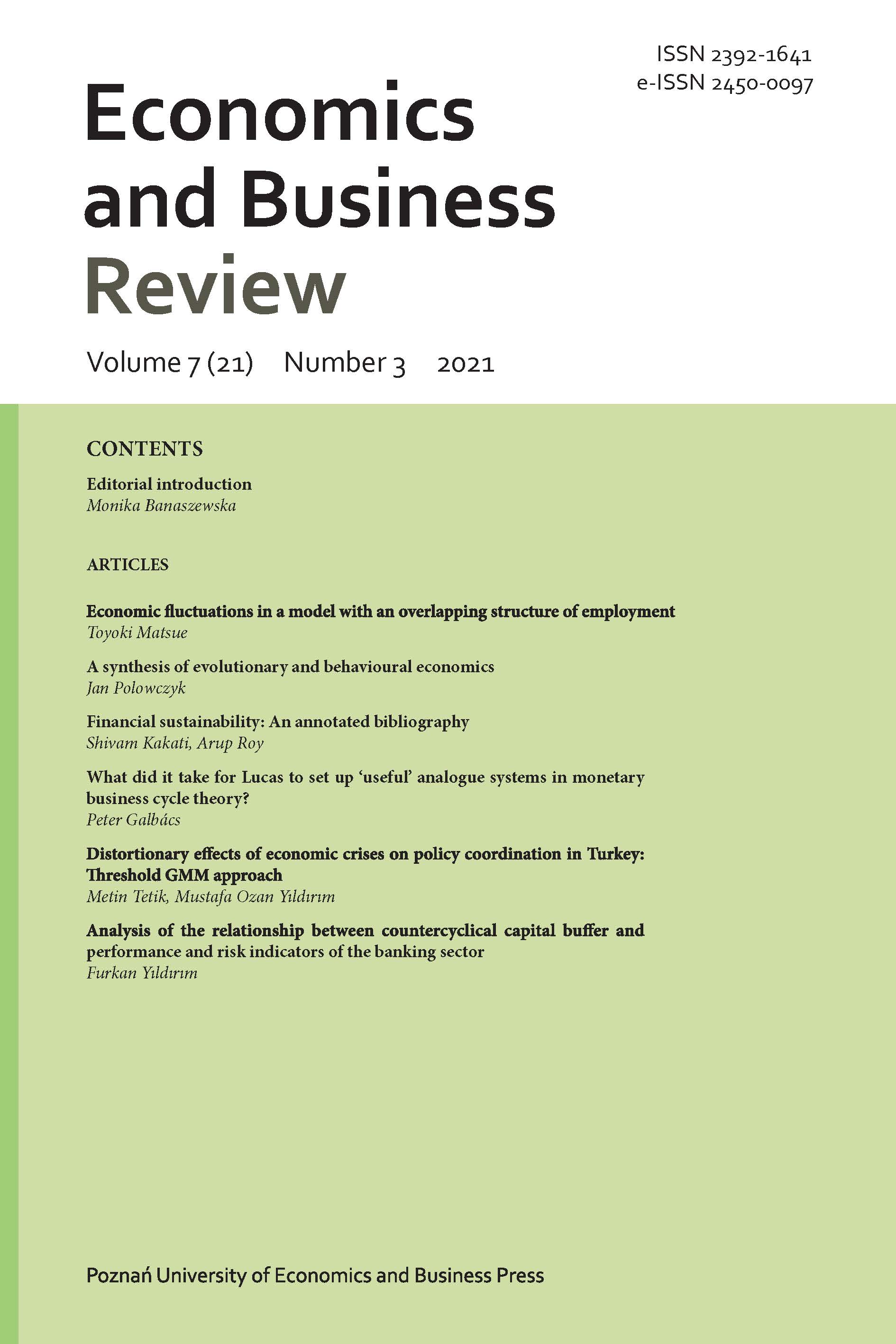 Downloads
How to Cite
Polowczyk, Jan. 2021. "A Synthesis of Evolutionary and Behavioural Economics". Economics and Business Review 7 (3):16-34. https://doi.org/10.18559/ebr.2021.3.3.
License
Copyright (c) 2021 Poznań University of Economics and Business
This work is licensed under a Creative Commons Attribution 4.0 International License.