Financial sustainability: An annotated bibliography
Keywords:
financial sustainability, annotated bibliography, public sector, microfinance sector, educational sector, social sector, corporate sector
Abstract
The literature on financial sustainability is scattered in such a way that a synthesis is indispensable. The present study on an annotated bibliography of financial sustainability seeks to fill this particular gap by presenting a collation of published literature in the sphere. The sectorial analysis depicted that ability to cover the costs from its own resources and ability to pay debt were the key dimensions to measure financial sustainability. The majority of the studies were found in the public sector covering local governments and central governments particularly in such European countries as Spain, Italy and England. Earning enough resources, asset sustainability and the ability to repay obligations are the three dimensions to assess financial sustainability. The study also pointed out the key research areas, variables and analytical tools among other trends in the literature. The present study assists the future researchers in reviewing the literature on financial sustainability and developing research methodology.
Downloads
Download data is not yet available.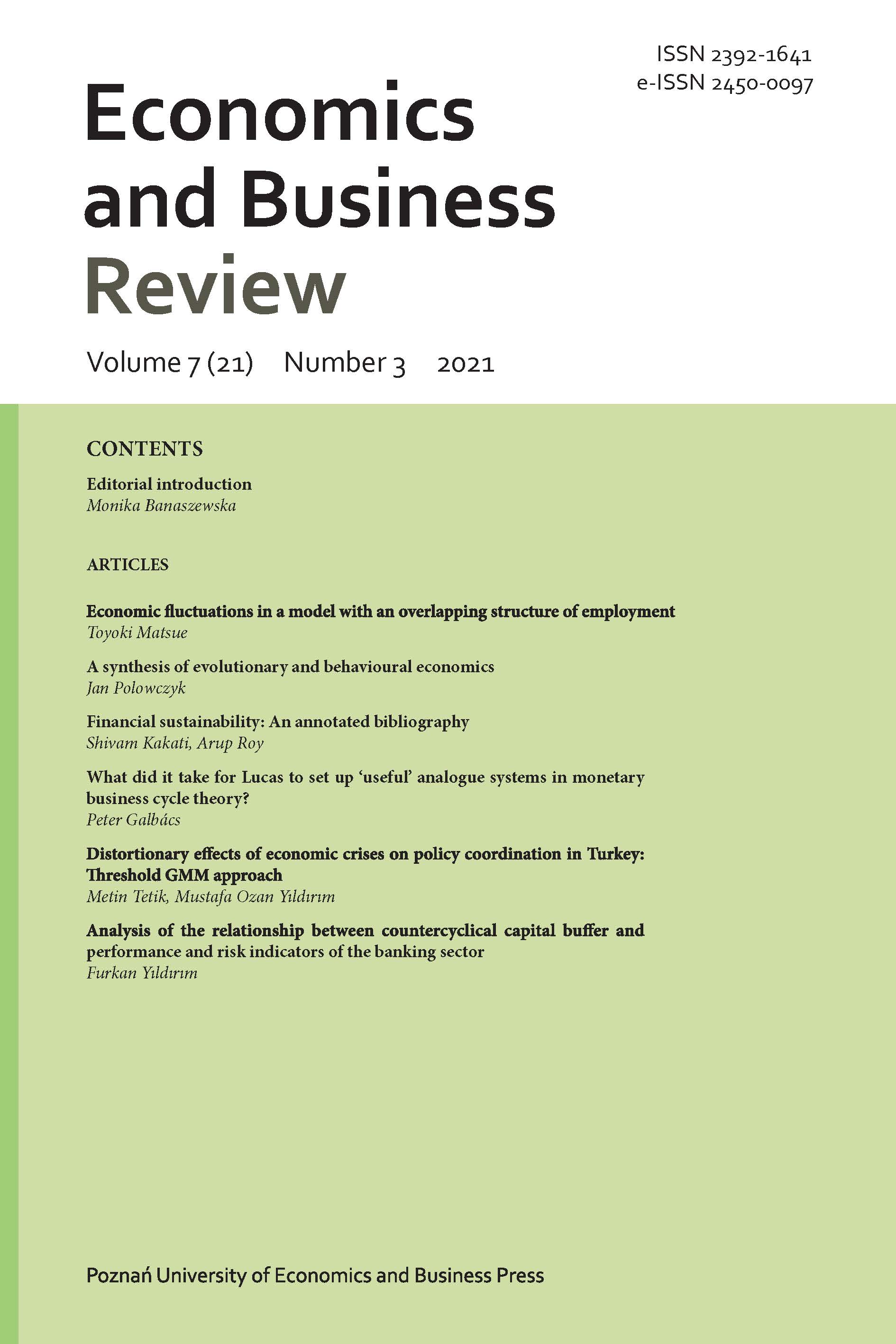 Downloads
How to Cite
Kakati, Shivam, and Arup Roy. 2021. "Financial Sustainability: An Annotated Bibliography". Economics and Business Review 7 (3):35-60. https://doi.org/10.18559/ebr.2021.3.4.
License
Copyright (c) 2021 Poznań University of Economics and Business
This work is licensed under a Creative Commons Attribution 4.0 International License.