Sovereign external debt and private sector entry in international financial markets
Keywords:
external debt, sovereign, private sector
Abstract
The aim of this paper is to shed light on the public and private sector interdependencies in the international financial market. Using annual data on sovereign and private sector external indebtedness for 95 emerging and developing countries in the 1970-2012 period it looks at the relationship between the level and structure of public external debt and the likelihood of private sector entry in international bond and loan markets. The private sector entry in the offshore loans and bonds markets is shown to be conditional on the amount of public sector external debt. The relationship is complex but in general the saturation of the financial market with external government liabilities renders the private sector entry into the bonds' market more difficult.  
Downloads
Download data is not yet available.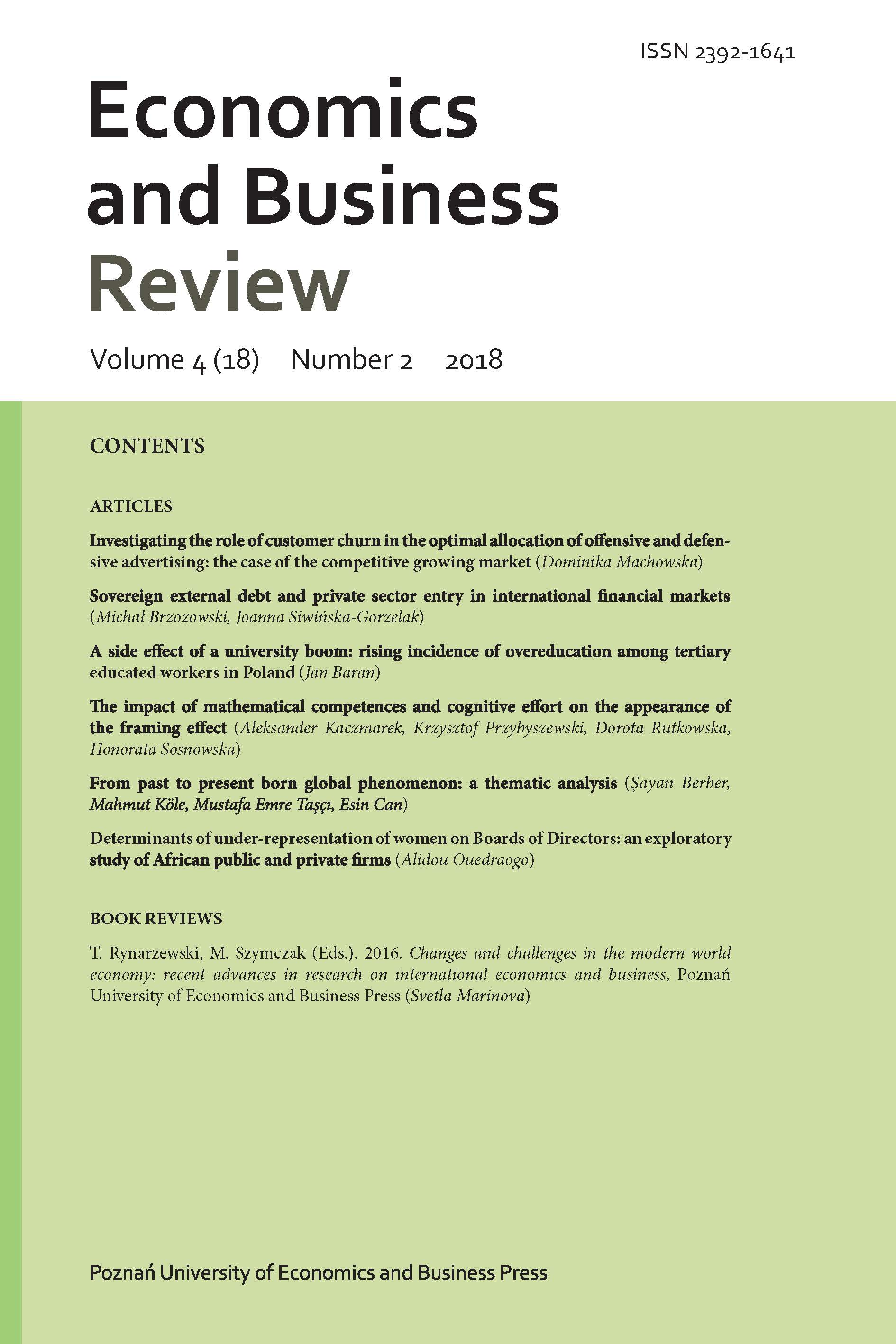 Downloads
How to Cite
Brzozowski, Michał, and Joanna Siwińska-Gorzelak. 2018. "Sovereign External Debt and Private Sector Entry in International Financial Markets". Economics and Business Review 4 (2):24-40. https://doi.org/10.18559/ebr.2018.2.2.
License
Copyright (c) 2018 Poznań University of Economics and Business
This work is licensed under a Creative Commons Attribution 4.0 International License.