Special state aid measures during COVID-19 and corporate dividend policy: Early evidence from Polish public companies
Keywords:
COVID-19, state-aid, dividends, pay-out policy
Abstract
The main aim of this paper is to verify whether companies that received special state aid as part of anti-crisis help to mitigate the negative effects of the coronavirus pandemic decided to pay dividends in 2020. The probability of paying dividend was lower for companies that were granted state aid, the variable was statistically significant and the impact was relevant. Among Polish listed companies those ones that received state aid and paid dividends were of average size and age but had the highest level of cash ratio and the lowest level of debt. If a similar crisis occurs in the future the main task for policymakers will be to provide more directed and unambiguous aid for companies in order to avoid unproductive spending as well as to provide general rules that will restrict dividend payment for beneficiaries of any state-aid.
Downloads
Download data is not yet available.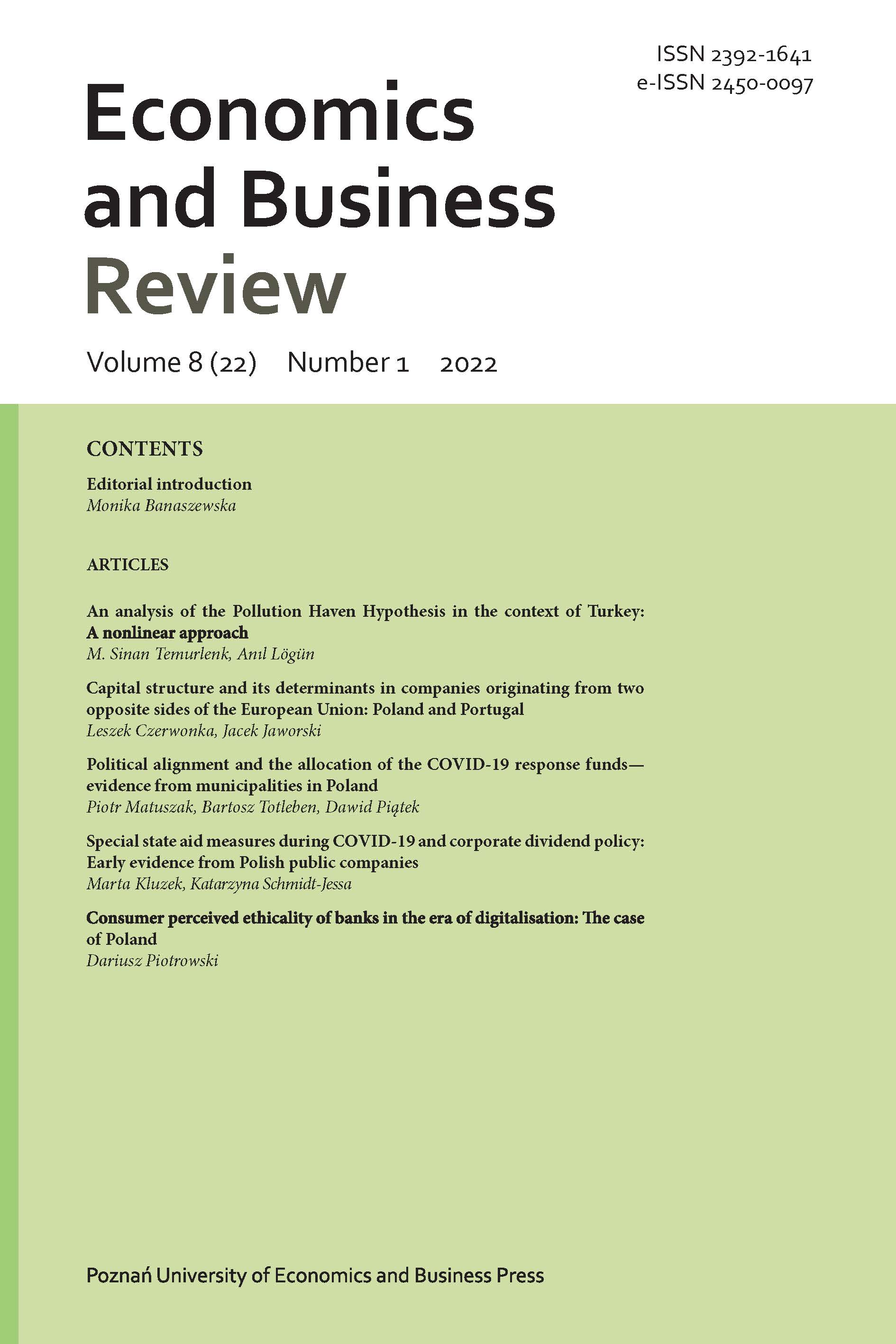 Downloads
How to Cite
Kluzek, Marta, and Katarzyna Schmidt-Jessa. 2022. "Special State Aid Measures During COVID-19 and Corporate Dividend Policy: Early Evidence from Polish Public Companies". Economics and Business Review 8 (1):72-89. https://doi.org/10.18559/ebr.2022.1.5.
License
Copyright (c) 2022 Poznań University of Economics and Business
This work is licensed under a Creative Commons Attribution 4.0 International License.