World capital markets facing the first wave of COVID-19: Traditional event study versus sensitivity to new cases
Keywords:
financial markets, event study, COVID-19, coronavirus, stock returns
Abstract
The aim of the paper is to analyse the impact of the new coronavirus on financial markets. The sample comprises returns from 80 countries, across all regions and incomes for the period known as the first wave. By combining event study methodology and time series analysis of new COVID-19 cases it is found that the negative price effect is widespread but unequal across regions. It is also noted that the distribution of the impact is also uneven with a high concentration in the week after the first local case but especially in the weeks around the pandemic declaration. Finally, it has been shown at different levels how the markets most affected by the crisis are not necessarily the most sensitive to the virus.
Downloads
Download data is not yet available.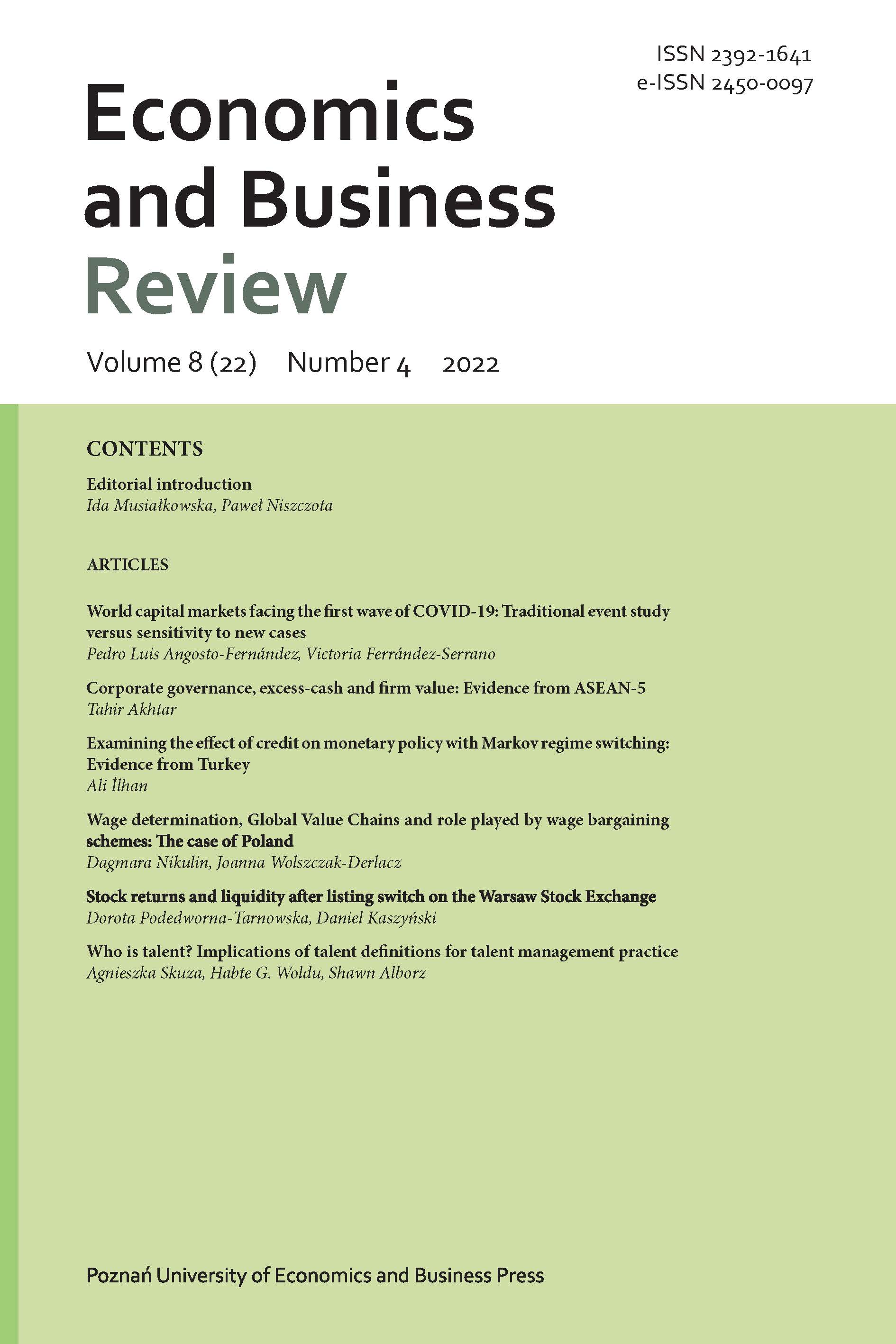 Downloads
How to Cite
Angosto-Fernández, Pedro Luis, and Victoria Ferrández-Serrano. 2022. "World Capital Markets Facing the First Wave of COVID-19: Traditional Event Study Versus Sensitivity to New Cases". Economics and Business Review 8 (4):5-38. https://doi.org/10.18559/ebr.2022.4.2.
License
Copyright (c) 2022 Poznań University of Economics and Business
This work is licensed under a Creative Commons Attribution 4.0 International License.